News
Investigation: sham elections in Bahrain and political pluralism crushed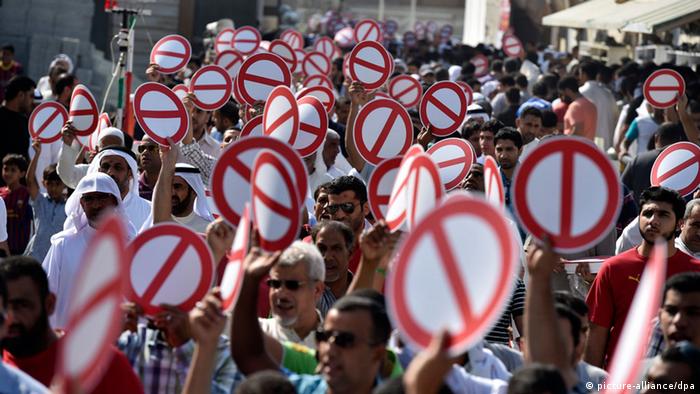 Bahrain is to hold parliamentary elections this year amid a human rights consensus that they are merely sham elections in light of the crushing of any political pluralism the country is witnessing.
The Economist Unit for Investigation issued the General Index of Democracy around the World classified the Bahraini regime as tyranny, placing Manama 13th in the Arab World and 144th globally.
Activists highlight that the parliamentary elections scheduled in Bahrain will occur in the absence of public liberties and without the participation of opposition societies dissolved by the authorities and a widespread boycott of elections that do not produce a parliament representing the popular will.
Amnesty International has ridiculed Bahrain's electoral system to elect a parliament without powers.
The organization said in a tweet that under the alleged "free elections" system in Bahrain, the state prevents members of the opposition political societies it dissolved from participating in the boards of directors of non-governmental organizations.
The organization referred to what was stated in a previous report. It documented the violations committed by the Bahraini authorities, including the continuous repression of the opposition, violations of the right to a fair trial, restrictions on civil and political rights, arrests and imprisonment of opposition leaders.
The organization condemned the ban on the current president of the Bahrain Human Rights Society, Abdul Jalil Yousef, from running for the society's elections, in addition to banning two other members under the pretext of their previous membership in the dissolved Wa'ad Society, namely lawyer Issa Ibrahim and Mohsen Matar.
The organization said that "under the alleged free elections system in Bahrain, the state prevents members of the opposition political societies, which it has dissolved, from participating in the boards of directors of NGOs."
The organization described this measure as a "legal repression" practised by the Bahraini authorities against members of opposition political societies.
The Bahraini authorities excluded thousands of Bahraini citizens from the right to vote and run for office in the 2018 elections, including those convicted of cases with political backgrounds, such as participation in marches and gatherings, and many issues that interfere with freedom of opinion and expression.
The authorities also excluded citizens belonging to dissolved political societies because of their opposition to the government's policy, which international human rights organizations criticized.