News
Unprecedented retaliatory measures against an imprisoned political leader in Bahrain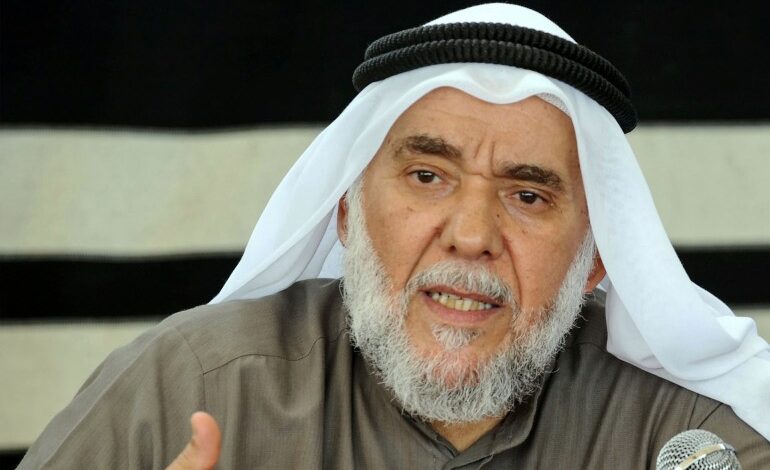 The family of political leader Hassan Mushaima complained that he was subjected to unprecedented reprisals in the prisons of the Khalifa regime in Bahrain.
Activist Ali Mushaima said that a strong argument erupted between his father and the police because of what he called the constant provocation he is subjected to in isolation.
Mushaima stated that his father was fed up with his continued isolation and provocation, even though he spent his days alone fasting.
Mushaima also pointed out that his father repeatedly requested that he is returned to prison after it became clear that his presence in the "health centre" was only isolation and solitary confinement.
Activist Mushaima described what his father is subjected to as moral decadence in enjoying the suffering of the sheikh. "This reflects the power's detachment from chivalry and humanity," he said.
Mushaima indicated that his father was neglected and deprived of some fundamental rights while in Jaw Prison. The restrictions intensified after he refused an offer to release him in exchange for the silence last September.
He also explained that his father spent eight months alone in a closed, isolated room. He has been deprived of the right to telephone contact with his family for over six months and suffers from several health problems without severe treatment.
Amnesty International has previously highlighted the suffering of the prominent prisoner of conscience in Bahrain, Hassan Mushaima, noting that he is one of the most prominent victims of politically motivated imprisonment in the world.
The international human rights organization published a report by activist Mark Mannheim, which stated that the prisoner Mushaima spent more than 3,738 consecutive days behind bars, without counting the previous periods.
The report indicated that this former political leader played a significant role in the peaceful protests in Bahrain during the Arab Spring. Since his arrest, he has remained a living model for calling for change and protecting human rights.
Although Bahrain is not a country that receives much international attention, this kingdom's deteriorating human rights situation has become the subject of increasing follow-up.
The report said that driver Lewis Hamilton had recently referred to continuing human rights violations in Bahrain before participating in the Formula 1 Bahrain Grand Prix.
There were also solid international protests that contributed to the release of many prisoners of conscience in the country, including Nabeel Rajab and Najah Youssef.
But this does not apply to Hassan Mushaima, the 73-year-old Bahraini prisoner of conscience. He was sentenced to prison for participating in the pro-democracy protests in 2011 and spent many years in prison.
Mushaima is considered one of the leaders of the opposition in Bahrain. He is the Secretary-General of the Al-Haq Movement, which is one of the largest opposition parties. He is also a fierce defender of human rights.