corruption
The French authorities chasing King of Bahrain's son, Nasser bin Hamad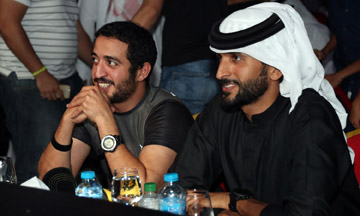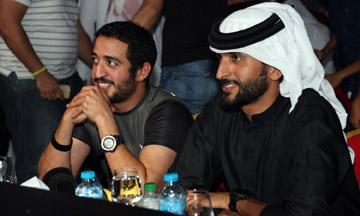 The French authorities announced that a preliminary investigation is underway into "allegations of the presence of doping" against the "Bahrain Victorious" team after a search of its hotel and the bus of the team participating in the Tour de France on Wednesday evening.
The public prosecutor's office in Marseille said the raid was part of an investigation that began on July 3 into "the acquisition, transfer, possession and import of a prohibited substance for unjustified use by members of the Bahrain team, which is currently participating in the 2021 Tour de France."
"The preliminary investigation is continuing to find out the truth or non-truth of the crimes that justify their initiation," the statement added.
Several French officers took part in search of the hotel, which continued into the early hours of Thursday morning. No arrests were made.
The team issued a statement Thursday morning, acknowledging the search of the hotel and the team's bus, saying that the police had requested copies of the training files.
The team stated that its personnel "were monitored by several police officers" after arriving at the residence hotel in Bau after the seventeenth stage on Wednesday.
The team stated that the riders' rooms were searched and cooperated even though they were not given a reason for the raid.
"We did not have a note to read, but the team complied with all the requests of the police officers," said coach Vladimir Miholyevich.
"We are committed to the utmost professionalism and adhere to all regulatory requirements and will always cooperate professionally," he added.
"The process affected the riders and meal planning," he said. The well-being of our team is a significant priority."
This French investigation is considered a blow to the Bahraini team and the son of the King of Bahrain, Nasser bin Hamad, responsible for it.
Bahrain faces human rights and international criticism in the human rights file, as it is accused of committing widespread violations in its prisons and against the opposition.
It accuses the Bahraini authorities of making continuous attempts to sports-wash its human rights record, which contradicts reality.
The ruling Al Khalifa family rulers are making a great effort in terms of successful sporting events to cover up the escalating human rights violations against political opponents.
On Wednesday, a new human rights report revealed that Bahrain's death sentences and torture practices have "dramatically escalated", specifically since the Arab Spring uprising in 2011.