corruption
Report: Bahrain's Continued Repression and its International Reputation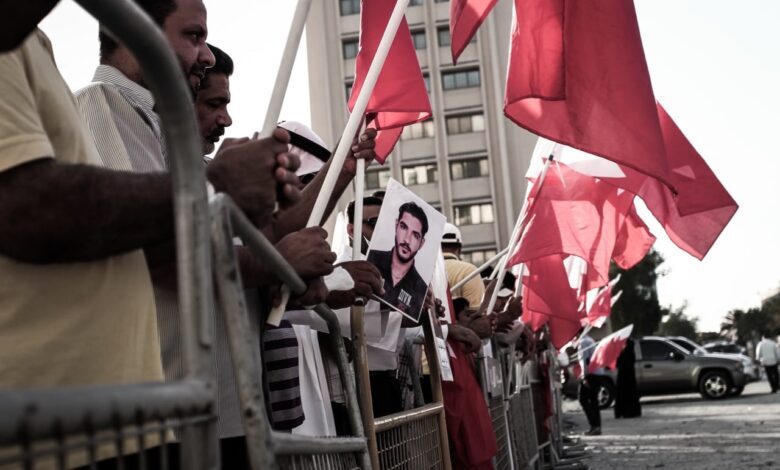 A Bahraini human rights defender has given the authorities a choice between initiating dialogue with the opposition or continuing the years-old approach of repression that has brought about widespread international resentment.
This came in response to the European Union Parliament's adoption, on Thursday, of a draft resolution condemning human rights violations in Bahrain, which was voted for by an overwhelming majority.
The Vice President of Salam Organization for Democracy and Human Rights, Syed Youssef al-Muhafadha, said that the European decision "is a clear message to the Bahraini Prime Minister with the necessity to adopt real, tangible steps on the ground, and urgent necessity for dialogue."
In a press statement, he added: "Today, attention is turning to Bahrain, to see whether it will work on resolving human rights conditions as hoped and expected or will it continue its previous approach that cost it its gloomy and black human rights reputation internationally. "
The European decision was the result of the cumulative work of many months of documentation, correspondence, lobbying and advocacy campaigns, carried out by international, European and Bahraini organizations, he added.
In the draft resolution, the European Parliament urged the Bahraini prime minister to "use his position to push Bahrain towards political reform and respect for human rights and fundamental freedoms and allow political parties and clubs to resume their activities.
He also called on the Prime Minister to adhere to national reconciliation, put an end to sectarian oppression and discrimination, and strengthen national unity.
Youssef further considered that the decision "is an archive and international documentation… it is not binding, but it is of great importance at the legal and political level."
633 deputies out of 689 supported the draft resolution condemning the increased use of the death penalty, the continued use of torture against detainees and the persecution of human rights defenders in Bahrain.
The Islamic National Accord Association, the largest opposition party in Bahrain, considered that the European Parliament's decision constitutes a roadmap for resolving the crisis in the Kingdom, with its political, economic and security aspects.
In a written statement, the society called on the Bahraini authorities to take advantage of what it called international opportunities by responding seriously and responsibly at all levels, adhering to national reconciliation, putting an end to sectarian oppression and discrimination and strengthening national unity.
The assembly appreciated the European parliamentarians 'vote on the resolution, which angered the Bahraini regime, and considered it a clear diagnosis of the reality of the political crisis in Bahrain.