corruption
Amnesty International: Hunger-striking academic denied medication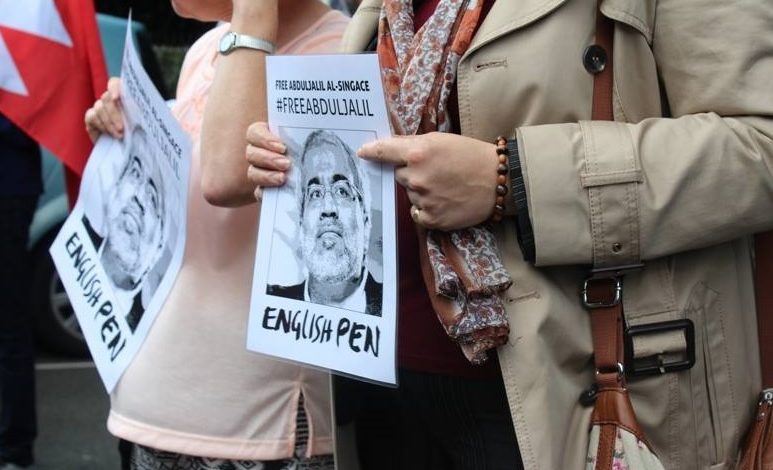 Amnesty International has warned of the mysterious fate of a detainee of conscience in the prisons of the ruling Al-Khalifa regime in Bahrain in light of his ongoing hunger strike since July 8 last year.
Amnesty International renewed the call for urgent action to release the imprisoned academic Dr Abduljalil Al-Singace, after he recently announced his intention to escalate his hunger strike by stopping salt intake.
The organization urged its followers to send a letter to the King of Bahrain, Hamad bin Isa Al Khalifa, and to the Crown Prince and Prime Minister, Salman bin Hamad Al Khalifa, to demand the immediate and unconditional release of Dr Al-Singace.
It stressed the need to ensure that Al-Singace receives his medications immediately and without delay, as well as the necessary medical care under medical ethics, including the principles of confidentiality, independence, and protection from further torture and other ill-treatment.
The organization warned that Al-Singace, who has been on a hunger strike since July 8 last year, announced on June 29 that he would also stop eating salt in protest against the Bahraini authorities preventing him from obtaining some of his medicines amind growing concerns about the deterioration of his weak health.
The organization pointed out that Al-Singace spent more than 11 years in Jau prison in Bahrain against the background of his peaceful role in the Bahrain uprising on February 14, 2011. Human rights organizations have documented that he was subjected to torture and other forms of ill-treatment.
Al-Singace is a prominent Bahraini human rights activist and former university professor and engineer. He has been serving his life sentence in Jau Prison since 2011.
Security officers arrested and tortured him after participating in anti-democratic protests in 2011 at the age of 49, and they charged him with plotting to overthrow the government.
Al-Singace has been on hunger strike for more than nine months to protest the unjust and inhuman treatment in prison.
On March 17, 2021, Dr Abdel Jalil was arrested from his home by about 48 officers, some of whom were masked and wearing civilian clothes, without presenting an arrest warrant.