corruption
American Diplomat: Bahrain's Normalization with Israel Came with Saudi Blessing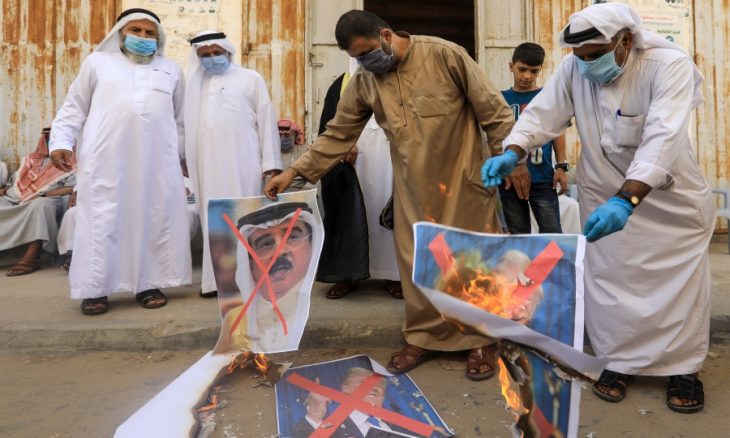 The UAE and Bahrain would not have advanced in the process of normalization with Tel Aviv without Saudi Arabia's blessing, said former US Ambassador to Israel, Dan Shapiro.
The UAE and Bahrain established formal relations with Israel in the last quarter of last year. In an interview with the Hebrew newspaper Yidot Ahranot, Shapiro stressed  that the normalization agreement would not have been accomplished if there was Saudi opposition.
"Normalization is important to meet the challenges of the region. Also, that there will be a camp of partners in the Middle East. We can work together in public, not under the table, and coordinate to confront common threats, as is the case with Iran and jihadist organizations," he claimed.
On Monday, Israeli Defense Minister Benny Gantz said he intended to establish a "special security arrangement" with Gulf Arab states that have ties to Israel and share concerns about Iran.
Israel and the UAE proposed establishing defense and military cooperation within the framework of the rapprochement supported by the United States.
During a visit to the border between Israel and Gaza, Gantz played down the significance of a report by the Israeli public broadcaster Kan, which said that Israel is considering concluding a defense agreement with Arab Gulf states, but said that efforts are being made to develop security relations.
"I don't think it will be a defense pact, but we will have defense relationships with every country with which we have relations," Gantz told Reuters.Gantz declined to elaborate on what such an arrangement would entail.
The so-called Abraham Accords brokered by the United States and which Bahrain joined, led to the launch of tourism and trade between Israel and the Arab Gulf states.
Palestinians criticized this rapprochement because of their concern that their aspirations of statehood would be marginalized.
On Thursday, a phone call took place between Bahrain's Crown Prince Salman bin Hamad Al Khalifa and Israeli Prime Minister Benjamin Netanyahu.
Bahrain News Agency said that Netanyahu and Al Khalifa emphasized the importance of the participation of regional countries in any negotiations on the Iranian nuclear file.  Negotiations would also include broader issues to consolidate the foundations of security and stability in the region.
According to Israeli sources, the administration of US President Joe Biden is seeking to launch negotiations with Iran regarding their return to the 2015 nuclear agreement, from which the administration of former President Donald Trump withdrew. But future negotiators aspire to include Tehran's missile program, and its interventions in the countries of the region.
Like most other Gulf states, Bahrain and Israel see Iran as a common enemy, as Manama accuses it of instigating the Shiite-led protests against the ruling Al Khalifa dynasty.