corruption
Ex-GPZ employee Muhammad Elias passed away a year after leaving Bahrain with nothing after 38 years of service and dashed hopes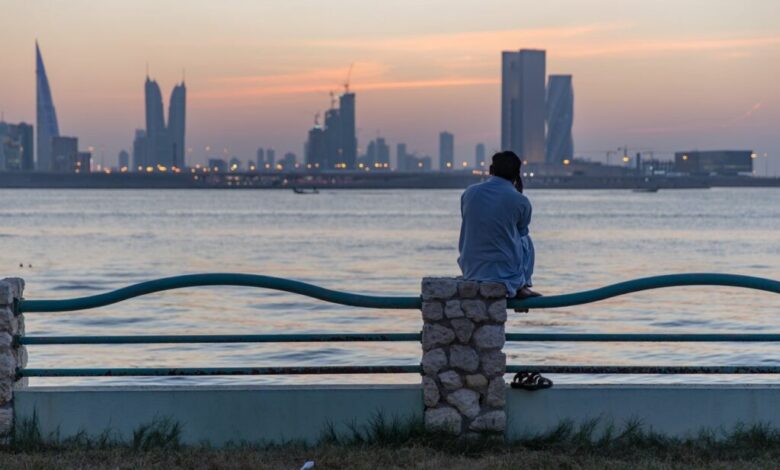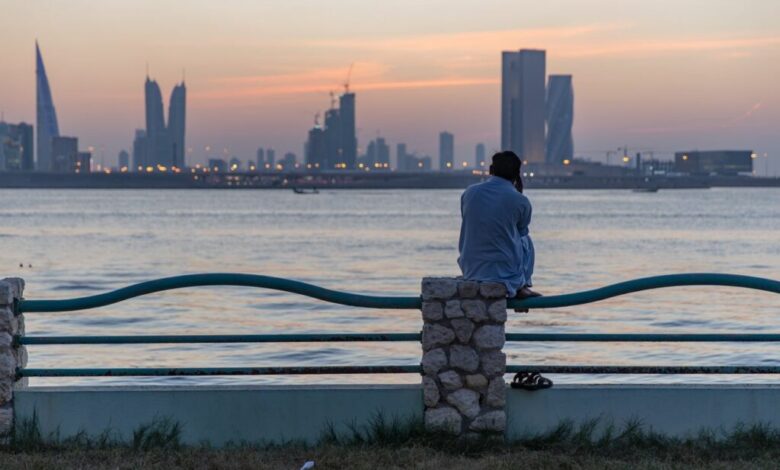 "My father died in anguish. Every night, he would tell his story and lament, "I've spent my entire life in a strange nation for my family, and now, I can't even support them at the end of my life." I failed, I cannot afford better medical care, and I cannot pay for your education."
Muhammad Elias, 65, died on the second day of Eid al-Fitr of a heart attack. His grief-stricken son, Imtiaz, spoke with a strangled voice as he stated, "Four months ago, the doctor told him he needed an emergency procedure to correct big blockages in the arteries. However, because he could not pay $7,000 for the surgery, he could only take medications to alleviate his discomfort."
Muhammad passed away while waiting for his late salary and end-of-service benefits, which totalled BD8,000 (US$21,300) and would have covered three times the cost of his life-saving operation.
Muhammad was one of the thousands of foreign workers whose salary and end-of-service benefits were stolen for years by GP Zachariades (GPZ), a defunct construction business with hundreds of millions of dollars in public and private contracts. Following the bankruptcy of GPZ, cash obtained from creditors was used to settle dues for some of the company's 2,000-plus employees. Muhammad and seventeen of his coworkers still have not received their compensation a year after leaving Bahrain.
The entire amount owed to these individuals, who the company employed for three to thirty-eight years, is around BD197,000 (USD652,000), nearly similar to constructing a 500-square-meter mansion in Bahrain. Individually, they are owed between BD3,500 and BD40,560 in unpaid pay and end-of-service benefits.
To obtain their wages, civil society organisations assisted Muhammad and his coworkers in maintaining contact with Bahrain's Ministry of Labour. The Ministry informed them that discussions with the company's creditors were proceeding and that they would soon receive the money owing to them. With the emergence of the Covid-19 pandemic, the firm represents and the Ministry requested that the workers return to their home countries and assure them that their salaries would be sent into their bank accounts later. But neither the Ministry nor the firm kept their word.
On May 6, 2021, Muhammad departed for Bangladesh without any possessions. According to Imtiaz, his father did not address his financial difficulties with the family, but he was anxious and apprehensive upon his return. Imtiaz recalls what he said "I had not imagined having my savings stolen in this manner. I've waited so long to receive my compensation, yet there appears to be no answer."
Muhamad, a former quality control team member, earned his final paycheck on April 30, 2018. After that, he worked 15 months without pay since the corporation and later government authorities encouraged him and his coworkers to continue working and promised to pay them once the project was over. On July 30 2019, the company terminated his employment despite owing him past-due wages and his separation benefit. He continued to reside with coworkers at GPZ's labour accommodation while awaiting payment, receiving only BD20 (US$53) per month for subsistence.
Muhammad and his colleagues endured difficult final months in Bahrain due to the indifference of GPZ and government officials. They were housed in uninhabitable conditions, threatened with eviction when their employer failed to pay rent to the owners of the labour camp, and reliant on NGO donations for food and medical care.
Local and worldwide media coverage of the plight of GPZ employees and their unsuccessful protests had little effect.
Following his return to Bangladesh, Muhammad maintained contact with his colleagues. He mentioned multiple times in WhatsApp messages that he was suffering from a health ailment and required the company's money urgently. He also monitored the case's development with GPZ and the Ministry, but his appeals were futile.
Ironic tragedy
During one of the Ministry visits, Muhammad told a government official, "You are aware that I originally arrived in Bahrain in 1982. This structure, the Ministry of Labour building, was my first project for GPZ." And, 38 years later, Muhammad was seeking justice in the same building he had helped construct, having been let down by his employer and the system.
Before his departure, Muhammad stated, "I feel troubled and sad. After over 40 years of effort, I feel humiliated to return to my country and beg for assistance and money from others… No, I shall not do so."
A recent investigation revealed that hundreds of thousands of migrant workers in the Gulf had been victims of wage theft, defined as delaying or withholding wages and benefits.
A year after their departure from Bahrain and more than three years after the corporation ceased paying their salary, the remaining 17 GPZ employees are still owed compensation. Now, only the Ministry, which must complete the required procedures, stands between them and the collection of their dues.