corruption
Bahraini regime seizes Qatari properties belonging to the Emir's in-laws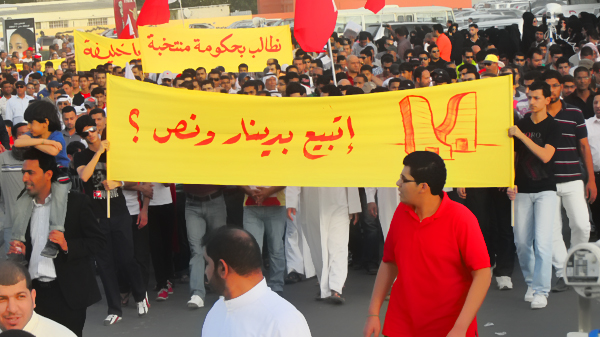 The authorities of the Bahraini regime seized 130 properties owned by the Emir of Qatar's in-laws.
The regime authorities were lamented 50 boats and Panocha that Qatar continues to confiscate.
Based on orders from the Ministry of Interior, the Minister of Labour Issam Khalaf ordered to seize these properties.
The decision, published in the Official Gazette, revealed that the real estate in the areas of Daih and Jidhafs are the property of "Muhammad, Sarah and Dana, the sons of Khalid bin Nasser Abdullah Al-Misnad.
He is a brother of Moza bint Nasser Al-Misnad, mother of Qatar's current Emir, Tamim bin Hamad Al Thani, and wife of the former Emir of Qatar, Hamad bin Khalifa Al Thani.
Political reasons
The decision claimed that the takeover was "to expand government facilities as requested by the Ministry of the Interior."
He called on the owners to review the Acquisition and Compensation Department for details on the matter.
Bahraini activists assert that this decision was taken for purely political reasons.
The regime's authorities continue to wage a campaign against Qatar after the latter succeeded in excluding it from signing the reconciliation agreement and limiting it to Saudi Arabia only.
The Bahraini regime feels that it left the reconciliation agreement without any gains after Saudi Arabia and the UAE forced it to join the campaign to boycott Qatar for three years.
After finding themselves entirely outside the rule of the quadrant of the Gulf boycott, the Bahraini authorities made up and are still inciting rhetoric against Qatar.
According to Bahraini activists, this is in an attempt to divert public irrigation from the internal crises rampant in Bahrain.
Plots exposed
In a directorial plot, as described by followers, the Bahraini intelligence came out a few days ago with a video clip of a Bahraini claiming that Qatar tried to recruit him as an agent during the 2011 revolution.
Private sources revealed to Bahraini Leaks, that the person who appeared in the video, Mickey Quaid, was based on a deal he had concluded with the Bahraini intelligence service.
The sources added that the intelligence service offered an amount of money to this person to claim Qatari "conspiracies" to target Bahrain's security during the protests in 2011.
The sources also indicated that the deal includes the intelligence ensuring the release of many relatives of "Quaid" detaining in Bahrain.
Quaid had appeared in a video clip on social media platforms, detailing what he called the Qatari security's attempt to recruit him, on his behalf.
"On the condition that he receives a monthly salary of 10,000 Qatari riyals and is released and returned to Bahrain."