Bahrain binocular
A prominent writer calls on the ruling family to surrender to the Bahrainis after their recent setbacks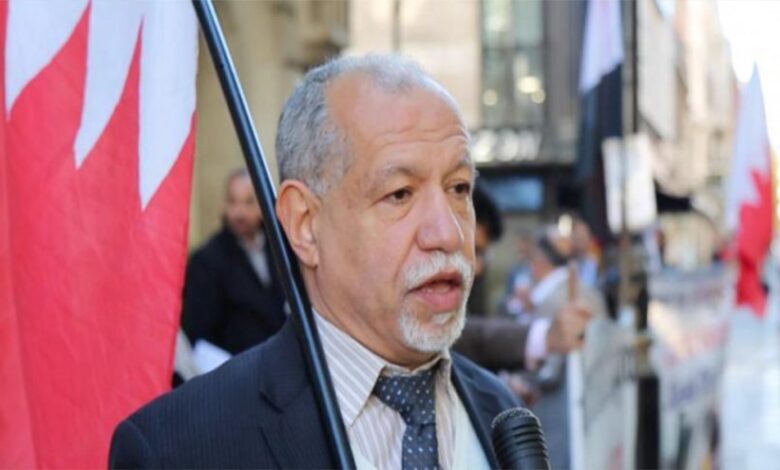 A prominent Bahraini writer called on the ruling family in Bahrain to surrender to Bahrain's people after recent diplomatic setbacks.
Bahraini dissident Dr Saeed Al-Shehabi said: It is time for the regime to raise the white flag in front of the original Bahraini people (Shiites and Sunnis).
Al-Shehabi added in a tweet that "the Khilafis (ruling family) have reaped nothing but shame and fallout from the bloodshed."
He continued, "If the tyrant (King Hamad) or his crown prince has an iota of honour, dignity and humanity, let them announce their defeat and hand over power to the people before God overthrows them."
Internal and external defeats
Al-Shehabi referred to what he described as the "defeats" suffered by the regime.
On the internal level, "the mothers of the martyrs stand to confirm their steadfastness and belief in the inevitability of divine retribution."
A few days ago, the Human Rights Council member states dealt a blow to the regime's efforts by rejecting Bahrain's nomination for the United Nations Council's presidency for 2021.
Bahrain's candidate, Ambassador Yusef Abdul Karim Bucceri, failed in winning the majority needed to win the council's presidency.
Despite the Saudi, Emirati, and international support from China and Russia and the regime's enormous sums to PR companies.
Bahrain also left the Gulf reconciliation agreement without any political gains after participating in Qatar's blockade for three years.
Surrender
Al-Shehabi said that the King of Bahrain, Hamad bin Isa, was forced to sign the surrender decision in front of Qatar.
Al-Shihabi added on Twitter: "The tyrant forced Al-Khulaifi to sign the surrender decision in front of Qatar, while he was exploding in anger inside him."
Regarding this, he stated that King Hamad "issued orders for his frivolous trumpets to continue attacking Qatar on the one hand and the Bahraini people on the other."
A revolutionary coalition sent a strongly worded warning message to the regime on the fourth anniversary of three activists' execution in January 2017.
The Political Council of the February 14 Revolution Youth Coalition affirmed that the Bahraini people adhere to just retribution from what it described as the "regime gang."
The regime committed the crime of arbitrary extrajudicial execution of three activists: Abbas Al-Sami (26 years), Sami Mushaima (41 years), Ali Al-Singace (21 years).
In a statement, the Political Council stressed that "we will not give up the right of just retribution and demand international criminal punishment for all those who participated in this crime," to be treated as war criminals and brought to justice.
"Our people can extract all their rights from the illegal caliph gang."