corruption
Public debt benefits reach 700 million dinars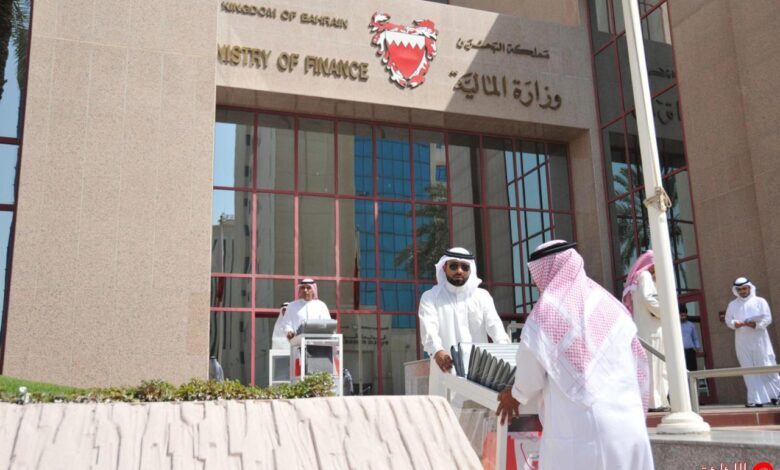 In the context of the repercussions of the Gulf regime's corruption, the Minister of Finance and National Economy Salman bin Khalifa Al Khalifa revealed that the benefits of the debt in 2021 in the new budget represent more than 700 million dinars, and the amount will exceed 750 million dinars in 2022.
He said that the public debt would begin to decline gradually after reaching the point of balance between revenues and expenditures within the fiscal balance program during the medium-term plan drawn up by the government.
National debt increase
Public debt benefits are the largest item in the state budget. The government, headed by the Crown Prince, decided to raise the public debt ceiling to 15 billion dinars to cover the budget deficit.
This ceiling constitutes about 131% of Bahrain's GDP, increasing about two billion dinars over last year.
According to these figures, the government exceeded the public debt ceiling set in 2017 by only 13 billion dinars, in the absence of financial oversight from the legislative authority.
The government subsequently issued, on August 25, 2020, a law to raise the public debt ceiling to 15 billion dinars.
The economic problems in Bahrain were exacerbated by the political system's corruption, and the Khilafite rule, whose members and influential people deliberately built their empires from the people's money.
These problems were exacerbated by the COVID-19 outbreak and the sharp decline in oil prices, which lost 25% of its value due to the price war that Saudi Arabia launched against Russia in March.
This led to a 29% decline in government revenues in the first half of the year, as oil revenues decreased by 35%, while non-oil revenues decreased 13%, according to official figures.
Decline in foreign reserves
On the other hand, foreign currency reserves fell to 290 million dinars ($768.82 million) in April, the lowest level of foreign currency reserves since 1990, according to figures issued by the Central Bank of Bahrain.
But it rose again in May (amounting to $1.8 billion) after Bahrain sold $2 billion in bonds.
The steep drop of nearly $2.7 billion (or 78 per cent) between February and April reflected the exceptionally high risks of Bahrain's external vulnerabilities.
Bahrain borrowed $1 billion in March, but the borrowing was to pay off $1.25 billion in bonds.
READ: Bahraini regime arrests activists Miqdad Al-Ajimi and Hassan Al-Qubaiti
Bahrain returned to issue $2 billion of bonds in May and sold them in two tranches consisting of four and a half-year bonds and a traditional ten-year bond.
It also managed to sell $2 billion in bonds for the second time in September, one for seven-year bonds and the other for a conventional 12-year bond.
This year, the government resorted to the unemployment insurance fund again (last year the government resorted to the fund to finance retirees' dues, and drew 230 million dinars from it).