corruption
ADHR: Dictatorship of Ruling Family Denies Bahrainis Right to Self-Determination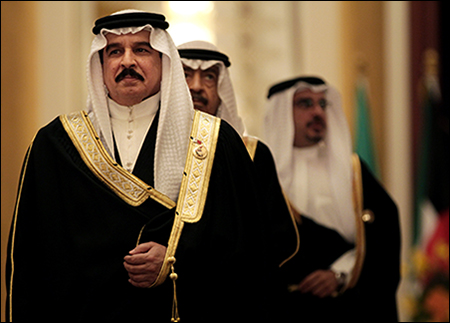 Americans for Democracy and Human Rights in Bahrain expressed its concern over the denial of the Kingdom's people of their right to self-determination. This came during an oral intervention at the Human Rights Council as part of the work of the 46th session of the UN Council.
"According to the Vienna Declaration and Program of Action, all peoples have the right to self-determination. The denial of this right is a serious violation of human rights. We would like to express our concern about the Al Khalifa dictatorship in Bahrain, which systematically denies Bahraini citizens their right to political self-determination." said the statement
Since February 2011, the Bahraini government has arrested political opposition leaders and human rights defenders who called for self-determination. In addition, the Executive Authority has drawn up and passed vague anti-terrorism laws targeting political opponents of the government. These laws were used to effectively crush the self-determination movement in Bahrain, according to the human rights organization.
ADHR noted the sentences handed down to political leaders and human rights defenders to life imprisonment, including Hassan Mushaima, Abdel Wahab Hussein, and Dr. Abdul-Jalil Al-Singace.
"We are extremely concerned about the prison situation of these individuals, especially in light of the lack of provision of basic medical care for the participants in the self-determination movement," said ADHR
The organization called on the council to adopt human rights standards as part of its membership criteria, so that countries with poor records, such as Bahrain, are ineligible for membership until permanent changes are implemented.
The February 14 Youth Coalition in Bahrain rejected recent statements by Prime Minister Prince Salman bin Hamad Al Khalifa, that the country has survived the events of 2011.
"Bahrain is living in the depths of the revolution that began in 2011. This cannot be overridden until the people obtain their full rights, foremost among which is the right to self-determination." Said Ibrahim Al-Aradi, Director of the Political Bureau of the February 14 Coalition in Beirut.