corruption
Investigation: Fake Institutions Supported by Bahraini Regime, Claiming to Promote Democracy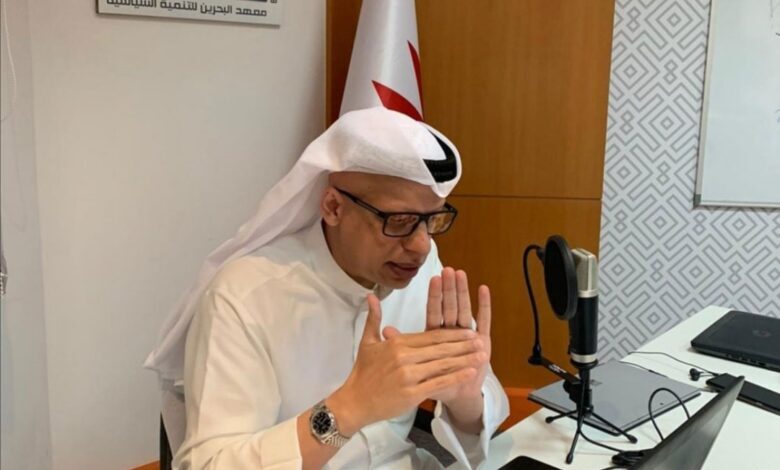 The Bahraini regime is supporting fake institutions, claiming to promote democracy to cover up human rights violations in the state. The most prominent of these is the government-funded Bahrain Institute for Political Development, allegedly established to spread the culture of democracy in Bahrain.
However, observers wonder how it is possible to spread a culture of democracy, at a time Bahraini prisons are overcrowded with prisoners of conscience, politicians and opposition figures. Observers confirm that one cannot talk about a democratic culture in Bahrain under a political isolation law and a ban on all forms of political pluralism.
Meanwhile, the newspaper, Al-Wasat, which presents an opinion different to that of the government, is shut down, and authorities have dissolved three other political associations.
Bahraini authorities prohibit any freedom of opinion and expression in the country and prosecute tweeters by imprisoning and harassing them and spying on them.
"What kind of democracy is this Bahrain Institute for Political Development publishing as an exposed government front?" ask observers.
في #البحرين يوجد معهد للتنمية السياسية يهدف لنشر ثقافة الديمقراطية وفي البحرين :
– تفيض السجون بالسياسيين
– قانون للعزل السياسي
– جريدة الوسط"التي تقدم رأيا مغايرا للحكومة"مغلقة
– حلّ 3 جمعيات سياسية.
– ملاحقة المغردين
السؤال : ما نوع الديمقراطية التي ينشرها هذا المعهد؟ @bipdbh pic.twitter.com/dDO3jkZCkv

— يوسف ربيع (@yussufrabie) March 25, 2021
Translation: In #Bahrain there is an institute for political development that aims to spread the culture of democracy, while in Bahrain:
-Prisons are overflowing with politicians
-There's a law for political isolation
– Al-Wasat newspaper which provides a dissenting opinion to the government is closed
-Three political societies closed.
– Tweeters are persecuted
The question is: What kind of democracy is this institute spreading?
 Recently, Human Rights Watch issued a report titled "False Freedom: Online Censorship in the Middle East and North Africa." The report examines Internet trends and policies in the Middle East and North Africa region as they affect freedom of expression. Human Rights Watch examined government policies affecting Internet access, the role the Internet has played in fostering freedom of expression and civil society, laws restricting free expression, online censorship, and cases in which people have been detained for their online activities. 
In Bahrain, the government has sought to maintain control over the Internet by requiring all Web sites to register with the Ministry of Information under the pretext of helping to protect their intellectual property. An online bulletin board that remains popular despite government attempts to censor it, http://www.bahrainonline.org, and a site that parodies the ruling family, http://www.bahraintimes.org, remained blocked in Bahrain earlier this year.
Over the course of late February and early March 2005, Bahraini security agents detained `Ali `Abd al-Imam, Muhammad al-Musawi, and Hussain Yusuf, who moderated http://www.bahrainonline.org. Though they are now free, the three still face charges of "defaming the king" for allowing users to post criticism of the ruling al-Khalifa family on the site. 
On the other hand, the Economist Information Center issued a study on the level of political freedom in Middle Eastern countries using a 10-point scale. Analysts concluded that the signs of democratization are few in some countries, indicating resistance to real reform. Bahrain Political Freedom Index came at the bottom of the list with 3.85 points.
Analysts emphasized what the Bahraini opposition is stressing: there is no real reform to mention, but rather misleading and false claims.
At home, the Caliph family is trying to curb activists, opponents, and pro-reform institutions by using their arsenal of arbitrary internationally condemned laws, whether issued in the past or issued by the councils of Sheikh Hamad. They are unique in imposing his illegal constitution on the people of Bahrain.
Abroad, the family is still spending millions of dollars on propaganda and public relations institutions in Britain and other countries. Furthermore, the ruling family works on buying silence and loyalty of representative figures from developed countries to polish the caliph family's image. Also, such figures are awarded other advantages such as visiting Bahrain from time to time and receiving precious gifts and presents.