News
Bahraini Authoritative Reference: Confronting Citizens' Peaceful Movement, an Ugly Aggression"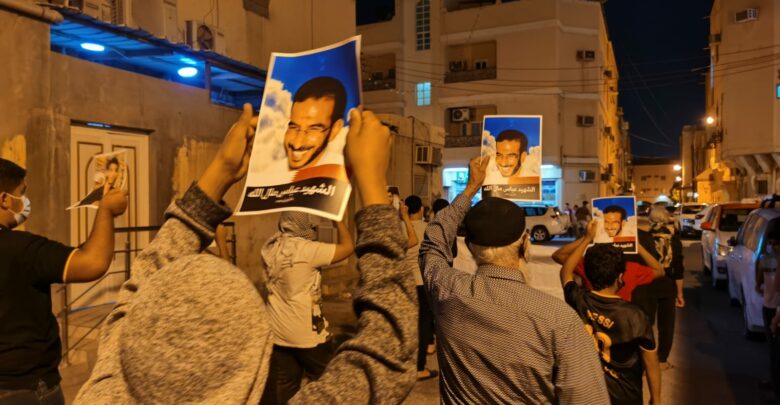 Prominent Bahraini religious authority, Sheikh Isa Qassim, affirmed that the political and human rights movement in Bahrain is peaceful on the part of citizens, calling for political prisoners' release.
Sheikh Qassem stressed that confronting this movement by the regime forces with brutality is one of the ugliest forms of aggression.
In a series of tweets, he pointed out that this movement is organized by people who love their country and are proud and adhere to its values.
"This movement is a good construction, meant for a community of love and seeks cooperation for good and the establishment of justice," he added.
Sheikh Qassem stressed that calls for the release of political prisoners, the fulfilment of human rights and political demands for security and peace is "the pride of the nation."
"This is how prophets and righteous servants of God are meant to be, to go forward with confidence against those who want nothing on earth but corruption," he said.
Sheikh Qassem added, "this country suffers from political and human rights defects and is invaded by corruption. Whenever a day is delayed to fix it, the danger is doubled."
Bahraini scholars accused the ruling regime authorities of using the COVID-19 pandemic as a pretext to suppress people who demand the rescue of those detained on political grounds.
These accusations intersect with a report released this week by Amnesty International.
Regime forces have arrested several prominent political prisoners' families after they participated in rallies in solidarity with their imprisoned loved ones.
So far, regime forces summoned two citizens, Jaafar Ramadan and Ramadan Issa, for interrogation on April 6. Citizens were summoned after their participation in a protest demanding the release of imprisoned activist Muhammed Ramdan, who has been sentenced to death.
Bahraini scholars affirmed in a joint statement that the Bahraini authorities "are still insisting on their arrogance over the truth, and they do not listen to the call of conscience or calls of reason."
"This approach is disgraceful, and it indicates the nature of the authority that did not change from the character of those who preceded it from the corrupt and unfair authorities," said the statement.
Scholars stressed that people will not calm down as long as there is one prisoner behind bars, and they will not leave one family alone to live day and night worrying about their children.
This week, Amnesty International accused the Bahraini regime authorities of using the Corona epidemic as a pretext to continue cracking down on political opponents.