News
Bahrain: Number of Political Prisoners with Coronavirus Rises to 97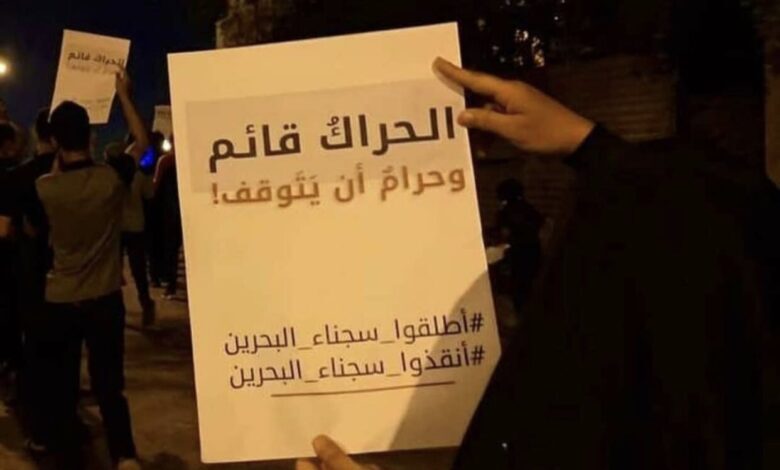 The Coronavirus continues to overwhelm Bahrain's prisons, recording new infections among prisoners in light of the deliberate medical negligence policy pursued by the Bahraini authorities.
Contrary to what the authorities stated, the number of prisoners infected with the virus has risen to 97 to date. Bahraini authorities have falsely announced only three cases in Jaw Central Prison.
Testimonies of prisoners and many institutions confirm the problematic humanitarian situation inside prisons due to ill-treatment, malnutrition, poor sanitary conditions and lack of medical care.
Peaceful sit-ins calling for the release of prisoners of conscience continue unconditionally after the outbreak of Coronavirus.
On Monday, the United Nations expressed its deep sorrow for the death of political prisoner Abbas MalAllah in Bahrain's Jaw Prison on April 6.
The Office of the High Commissioner for Human Rights called on the Bahrain authorities to open an impartial and independent investigation into the circumstances that led to his death.
The Office of the United Nations High Commissioner also stressed the need to re-evaluate prisons' health conditions to prevent the recurrence of such incidents.
It further urged the release of all prisoners of conscience, especially when COVID- 19 is spreading inside prisons and the health system of imprisonment is deteriorating.
Meanwhile, Amnesty International criticized the Bahraini authorities for the poor health condition in prisons.
Amnesty International's researcher, Devin Kenny, said that since September 2020, the organization has learned that the Jaw Central Prison administration has not distributed any masks or hand sanitizers to prisoners.
Moreover, prisoners are not given any personal hygiene materials as a standard allotment. They must purchase all such items – soap, detergent, rags, towels– from the prison commissary, known as the "canteen.
Not only have Bahraini authorities failed to disclose the full scale of the outbreak at Jaw prison, but the failure to grant many of those with COVID-19 their regular weekly calls to family has deprived loved ones of direct communication with their sick relatives and caused great and unnecessary anxiety, confirmed Amnesty.
Bahraini scholars accused the ruling regime authorities of using the COVID-19 pandemic as a pretext to suppress people who demanded the rescue of those detained on political grounds.
Regime forces have arrested several prominent political prisoners' families after they participated in rallies in solidarity with their imprisoned loved ones.
So far, regime forces summoned two citizens, Jaafar Ramadan and Ramadan Issa, for interrogation on April 6. After they participated in a protest demanding the release of imprisoned activist Muhammed Ramadan, Citizens were summoned who has been sentenced to death.
Bahraini scholars affirmed in a joint statement that the Bahraini authorities "are still insisting on their arrogance over the truth, and they do not listen to the call of conscience or calls of reason."
"This approach is disgraceful, and it indicates the nature of the authority that did not change from the character of those who preceded it from the corrupt and unfair authorities," said the statement.