News
Cruel violations against prisoners in Bahrain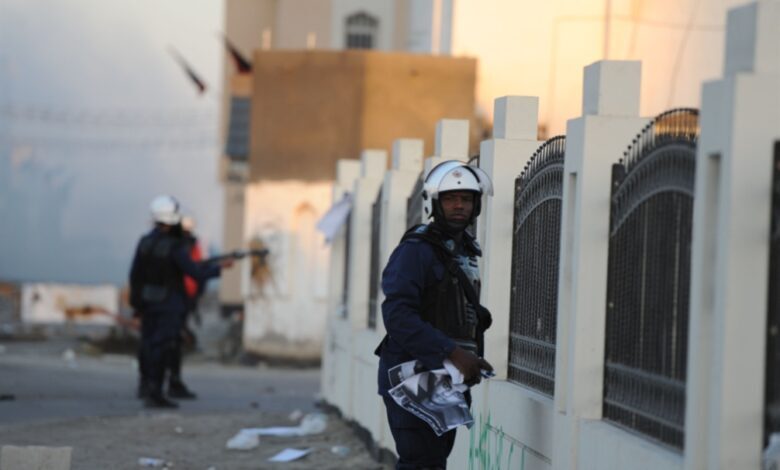 A prominent Bahraini human rights defender accused the regime's authorities of practising abusive behaviour against political prisoners that is worse than treating animals.
Activist Ibtisam Al-Saegh confirmed that the prisons of the Bahraini regime are run with a temperamental mentality. The laws in them change according to the mood of the alternates from the prison administration.
According to prisoner reports, during the past ten years, sunbathing has undergone changes that reflect the extent of the stenosis that has caused the spread of skin and psychological diseases.
The prisoners indicated that the change came from 3 hours of sunbathing outside the narrow cell to an hour and a half, up to a decision issued on Monday for half an hour.
During that period, the prisoner must sunbathe, dry his clothes, review the administration, and exercise and 10 minutes are deducted from them for communication.
Al-Sayegh said in a tweet on Twitter, followed by Bahraini Leaks, that prisoners in the notorious Jaw prison are treated very poorly, worse than the treatment of animals.
She explained that the new decision to reduce the duration of the sun to half an hour was applied to prisoners in Building 10 in Jaw Prison, noting that the most affected are sick prisoners who are trying to get their medicines during it.
She added, "I hope the answer is not personal actions because they have become systematic behaviours that must stop with the perpetrators being held accountable."
Earlier, the head of the Bahrain Forum for Human Rights, Baqir Darwish, said that detention centres in the small Gulf kingdom have turned into another arena of political revenge against activists arrested for opinion and expression.
Darwish pointed out that the prison administration has continually subjected the minimum rights of prisoners to the issuance of a security permit for approval, such as performing religious rites.
He pointed out that deprivation of treatment is one of the best torture methods over the past years, while political prisoners complain of neglect of their health.
He warned that opponents were subjected to various means of violations, such as torture, sexual harassment, electric shocks in interrogation rooms, targeting the personal interests of activists, and bans from travelling.
He also drew attention to the fact that the institutions established by the authorities had been provided, such as the Ombudsman, the Special Investigation Unit, or the National Human Rights Institution, with open financial support under the supervision of the Ministry of Interior.
This was to issue misleading reports about human rights and communicate with United Nations bodies and foreign delegations.
Despite that, it failed to perform its duties, and it does not have any credibility before the international human rights community, according to human rights defender Darwish.
According to human rights data, since the start of the popular revolution on February 14, 2011, the Bahraini regime has arrested 4,500 political prisoners.
The leader of the Bahraini Al-Wefaq Society, former parliamentarian Jalal Fairouz, described the regime in Bahrain as "brutal and repressive."