News
United Nations Calls on Bahraini Authorities to Release Prisoners of Conscience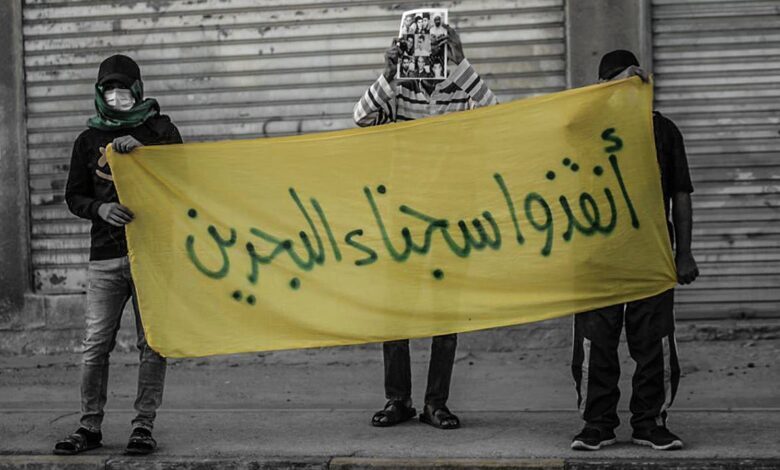 The United Nations expressed its deep sorrow for the death of political prisoner Abbas MalAllah in Bahrain's Jaw Prison on April 6.
The Office of the High Commissioner for Human Rights called on the Bahrain authorities to open an impartial and independent investigation into the circumstances that led to his death.
The Office of the United Nations High Commissioner also stressed the need to re-evaluate prisons' health conditions to prevent the recurrence of such incidents.
It further urged the release of all prisoners of conscience, especially when COVID- 19 is spreading inside prisons and the health system of imprisonment is deteriorating.
In a joint symposium entitled "Effects of the Coronavirus Outbreak in Bahrain's Prisons," Bahraini and international human rights organisations have criticised the Bahraini authorities' handling of prisons' health situation.
Amnesty International's researcher, Devin Kenny, said that since September 2020, the organisation has learned that the Jaw Central Prison administration has not distributed any masks or hand sanitisers to prisoners.
Moreover, prisoners are not given any personal hygiene materials as a standard allotment. They must purchase all such items – soap, detergent, rags, towels– from the prison commissary, known as the "canteen.
Not only have Bahraini authorities failed to disclose the full scale of the outbreak at Jaw prison, but the failure to grant many of those with COVID-19 their regular weekly calls to the family has deprived loved ones of direct communication with their sick relatives and caused great and unnecessary anxiety, Amnesty confirmed.
In turn, Sarah Buro, a researcher at the Peace Organization for Democracy and Human Rights, confirmed that prisoners of conscience are deteriorating day after day, especially given the overcrowding in prisons and the absence of preventive measures to address the COVID-19 pandemic.
Buro pointed out that the virus infection in Jaw Prison is spreading rapidly, causing concern for the detainees' health, especially among those who suffer from chronic diseases.
Deputy head of Salam Organization, Sayed Youssef al-Muhafadha, referred to the victim Abbas Mal Allah, who suffers from colon problems and stomach ulcers.
He indicated that the victim was neglected in prison without treatment and considered him a new victim of torture and medical neglect.
Irish Professor Damian McCormack said that the Bahraini authorities have failed to manage the Coronavirus crisis inside prisons.
Such incidents represent a failure of the prison system, which is obliged to protect its prisoners, and it's a failure of medical oversight within the prison system, he stressed.
"It's also a failure of the government in Bahrain to fulfil its responsibilities to protect those prisoners under human rights laws and the rules of medical ethics and morality," he said.
McCormack pointed out that "we are all familiar with the recent history of Bahrain as a rogue state, a state in denial, where torture is legal, and corruption is rife."