News
Horrific human rights violations in Bahrain amid systematic religious persecution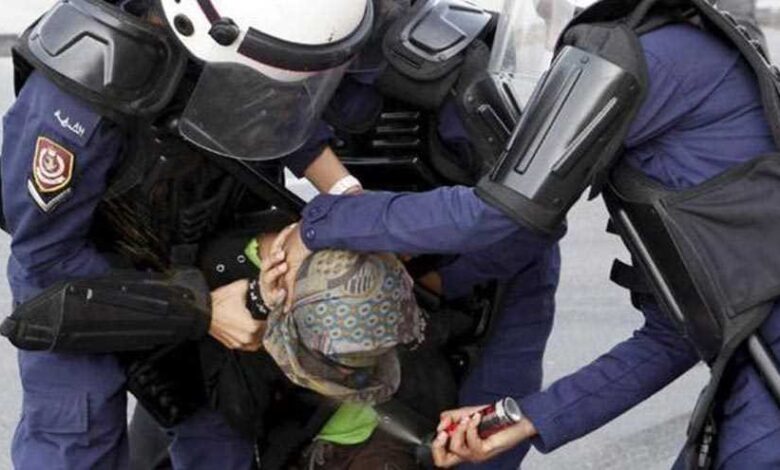 Bahrain is witnessing horrific human rights violations amid systematic religious persecution as a result of the repressive policies of the Khalifa regime at all levels.
The opposition Islamic National Accord Society monitored that last July recorded more than 220 human rights violations, most of which were religious.
In its monthly report, Al-Wefaq referred to the security targeting of the freedom to practice religious rites in many areas and inside prisons, specifically on the occasion of Eid al-Ghadir, the Ashura commemoration, and the Salam Ya Mahdi event.
It confirmed that nine cases of arrest were recorded in the past month, most notably against researcher and author Dr Nader Kazem and three children. The number of summonses reached 16 cases against 14 citizens, most notably Ali Muhanna and Abdul Majeed Abdullah Mohsen.
It added that the number of arbitrary sentences amounted to three against convicts, including one child, Ahmed Hussein Hammadi, and a number of cases of individual and collective violations were documented inside Jaw Central Prison and Dry Dock, all of which are cases of ill-treatment and restrictions on religious freedoms.
It pointed out that the number of raids by security forces in the areas amounted to 159 in 37 areas, most notably in Al-Sanabis, Al-Diya, and Diraz.
This comes as the ruling family seeks to confine the Shiites to their areas and villages without allowing them to go to other areas.
The opposition Bahrain Mirror website highlighted the statements of Muharraq Governor Salman bin Hindi in late 2006 when he stipulated the approval of the governorate for any sale of real estate in Muharraq, which was understood as an official ban on real estate trading in the region.
Al-Wefaq Society, after entering Parliament, sent a parliamentary question to the Minister of Justice and Islamic Affairs and the political officer in charge of the Survey and Land Registration Authority. Still, the minister denied the existence of a ban on real estate trading in Muharraq and talked about working to preserve heritage buildings and not touch them.
The report added: "Two years after Bin Hindi's statement, we hear different words from the head of Muharraq Municipal Council, Muhammad Hamada, when he explained the existence of a plan that the Ministry of Works is working on to develop the old areas of Muharraq, and in light of this, the sale will be stopped, and if the exchange is between Muharraq residents, there is no objection."
He continued, "We have stopped some trading in some areas that are under development, as there are homes located on future roads, and we have stopped selling to prevent the complexity of the project or the increase in the price of homes."