Human rights violations
Administration of Jaw Prison Intimidate Detainees Talking about Reality of Coronavirus Cases in Prison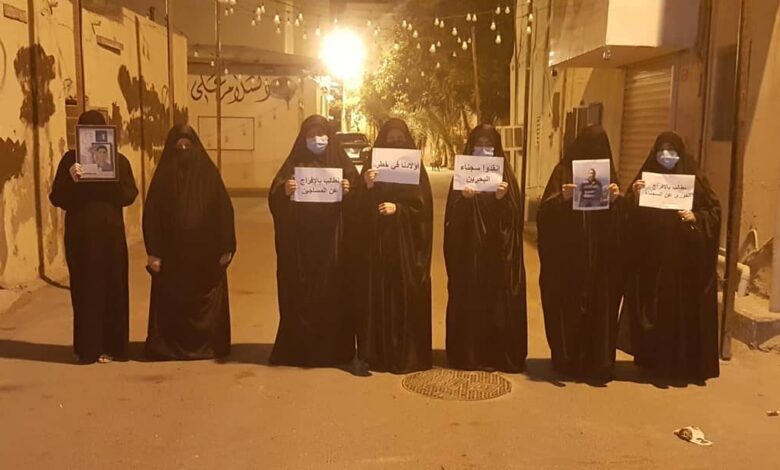 The Jaw Prison administration is intimidating political detainees to prevent them from talking to their relatives by phone about the reality of infection with the Coronavirus in prison.
Families of political prisoners confirmed that the Jaw Prison administration deprived every detainee who spoke about the reality of infection with the Coronavirus the right to contact his family.
The prison administration cut off a contact that took place today between the detainee, Sayed Hassan Sayed Hashem, with his family, who were concerned about his safety.
Concurrently, detainees of Jaw Prison, especially those in Buildings 12, 13, and 14, protested against the poor conditions and the delay in serving food. Meanwhile, the prison security forces threatened to storm the cells and attack the protesters.
Two days ago, a security official in the notorious Jaw Prison took new measures against political detainees after a protest they organized to reject their miserable conditions.
Captain Mohamed Abdel Hamid Maarouf prevented the detainees from contacting them. Human rights activist Ibtisam Al-Saegh stated that this punitive measure came in response to the detainees' angry protest.
Detainees complain about the delay and the small number of meals provided that do not cover their needs.
The Bahraini regime authorities have also summoned a number of detainees' families for investigations after they talked about their conditions inside the prison.
The families of the detainees continue their protests in various Bahraini regions, calling for the release of their children after the outbreak of the Coronavirus.
Three political societies have called on the Bahraini regime authorities to release political and human rights prisoners of opinion.
They urged the authorities to respond promptly to the popular, humanitarian and human rights calls for the release of these prisoners.
In a joint statement, they indicated that there has been an increase in cases of Coronavirus during the past weeks. Bahraini prisons are usually overcrowded, making them more vulnerable to transmission of disease and infection.
There are serious fears of the situation getting out of control and turning these prisons into new hotspots for the outbreak of the disease.
The three associations also called on the government to be more transparent in announcing the status of prisoners and the numbers of injuries.