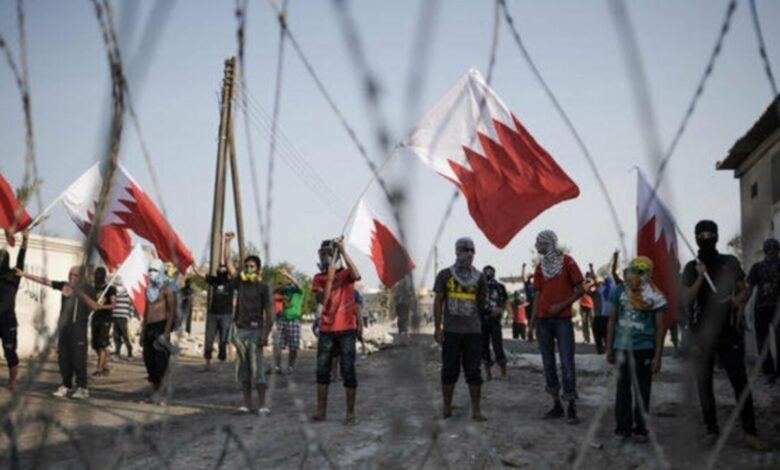 A coalition of activist groups Thursday urged the new US administration to address a "dramatic deterioration" in Bahrain's rights record as part of Washington's policy revamp on the Gulf region.
Fifteen organizations, including Amnesty International and the Bahrain Institute for Rights and Democracy (BIRD), called on President Joe Biden to restore human rights "as a key feature of American diplomacy" in the Gulf.
In an open letter to Secretary of State Antony Blinken, they said that Bahrain's rulers had been "emboldened" by former president Donald Trump's public disdain for international human rights norms.
"The advent of the Trump administration in 2017 heralded an unprecedented government crackdown in Bahrain which continues to this day," the activist groups said in a statement.
Since Bahrain's 2011 uprising, which ended in a bloody crackdown with the help of Saudi forces, opposition parties have been banned, with dozens of political opponents jailed, triggering international criticism.
The letter pointed out that arms sales to Bahrain increased significantly during the Trump administration, with total exports reaching $ 8.5 billion, despite Bahrain's participation in the Saudi-led war in Yemen, which the United Nations described as "the worst humanitarian crisis in the world."
The letter added that the Biden administration should urge Bahrain to "abolish restrictions on civil society, take real steps towards reforming justice, restore civil rights, and restore restrictions on arms sales to Bahrain."
US officials should also request visits with Bahraini political prisoners and publicly call for the release of all political prisoners in Bahrain for peacefully exercising their rights to freedom of expression, assembly, and association.
In particular, they called for the release of opposition leaders imprisoned in the Arab Spring uprising in Bahrain in 2011, including Hassan Mushaima, Abdul-Jalil Al-Singace, Abdul-Hadi Al-Khawaja, Sheikh Al-Miqdad and Abdul-Wahhab Hussein.
Hussein Abdullah, executive director of Americans for Democracy and Human Rights, also called on the Biden administration to hold Bahrain's rulers accountable and to ensure that the issue of human rights has returned to its agenda.
Abdullah said, "Trump's era will be remembered as the bloodiest period since the Bahrain uprising in 2011, which is what happens when Bahrain's Western allies engage with dictators and turn a blind eye to violations."