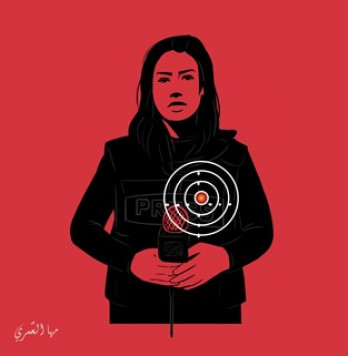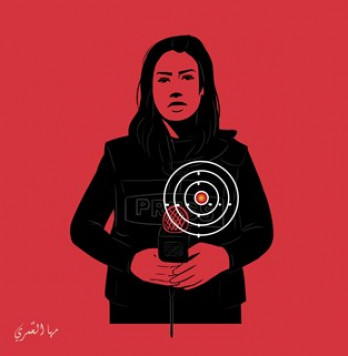 The Gulf Center for Human Rights ranked Bahrain as one of the most dangerous countries for journalists regarding the Al-Khulaifi regime's systematic freedom of opinion and expression violations.
In a statement on World Press Freedom Day, which falls today, the centre said that journalists face significant risks when doing their work, whether in the field or online, and are often attacked with impunity by perpetrators.
UNESCO has set the theme for this year's World Press Freedom Day, Journalism Under Digital Siege. The conference will be held on World Press Freedom Day 2022 in Uruguay from May 2-5.
"It is alarming to know that people who investigate crimes against journalists in our region face the same fate as the cases they cover," said Zainab Al-Khawaja, coordinator of the Journalists' Protection Program at the Gulf Center for Human Rights.
"When I work with journalists on the ground, I find it sad, to say the least, that they write about crimes that they have already been – or could become – victims of in the future."
Among the countries where journalists are most at risk are Saudi Arabia, Iraq, Syria, Yemen, Bahrain, Libya, and Iran. Many journalists have been killed or imprisoned, and some face the death penalty. At the same time, many others fled their homes and countries.
Reporters Without Borders had previously included Bahrain's King Hamad bin Isa Al Khalifa on a blacklist of leaders who are enemies of press freedom globally.
The organization said that King Hamad, who has ruled Bahrain since March 6, 1999, is characterized by repression and persecution of journalists.
Bahrain ranks 168 out of 180 countries in the 2021 World Press Freedom Index.
The group said the Bahraini monarchy had taken a tougher approach toward journalists since the Arab Spring protests erupted in 2011.
According to the organization, journalists and photographers in Bahrain have been subjected to constant harassment, and there is no longer any independent media.
Several critical journalists are serving lengthy prison terms in Bahrain, including life imprisonment, participating in protests, acts of sabotage, or supporting terrorism.
Some journalists who fled abroad were also convicted in absentia or stripped of their Bahraini citizenship on direct orders from King Hamad.
Bahraini authorities are currently detaining at least 11 journalists. Dozens were arrested and tortured in the weeks following anti-government protests in 2011.
Female journalists and bloggers reported frequent sexual assault and mistreatment.
After criticizing the use of torture in prisons and Bahrain's participation in the Yemen war, blogger Nabeel Rajab spent several years in prison and then was released on the condition of silence.
Prominent journalist Mahmoud Al-Jaziri is still being held in solitary confinement, knowing that he was the editor-in-chief of Al-Wasat, the country's only independent newspaper, which is now closed.
The organization noted that King Hamad had launched baseless lies about defending press freedom in the country.
King Hamad said, "We fully and continuously support the rights of journalists, writers, media workers and organizations, who carry out their noble mission without any threat or abuse."
"We do not and will not tolerate any insult, arrest or arrest of any journalist who exercised his legal and constitutional right to freedom of expression," he added.
Reporters Without Borders list of enemies of press freedom worldwide includes 37 heads of state or government who engage in widespread repression of press freedom.