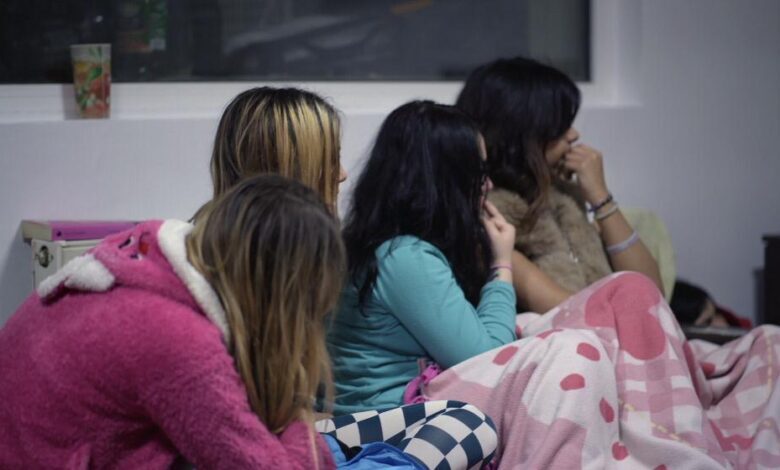 Mary, 21, works in a cleaning company and recently gave birth to a baby girl at Salmaniya Hospital in Bahrain after being pregnant illegally.
Like many unmarried female migrant workers in Bahrain, pregnancy was not planned, and therefore her options are not clear.
This is done by means of coercion, threats, and subterfuge to force them to pay huge sums of money in exchange for receiving their detained passport and obtaining their freedom after arriving in the country for work.
Recently, Interpol alerted the Bahraini police to a network of trafficking in Asian girls that has been operating in Bahrain for the past eight months.
This incident reflects the extent to which the Bahraini authorities tolerate the spread of prostitution, which, according to citizens, contributes to the spread of these religiously and socially unacceptable phenomena.
Prostitution networks spread in Bahrain with an official license from the government, especially in Juffair, Adliya, and Exhibition Street.
"I wasn't expecting to have a baby, I went to the clinic, and they told me I was pregnant, and when I told my boyfriend about the pregnancy, he said he would take me to an (illegal) abortion clinic," Meri says. I was afraid."
"I told him I didn't want to risk it; maybe things could go wrong? Maybe I won't be able to get pregnant again? Maybe I bleed a lot? The child is in me, and the danger will be upon me. I was terrified. I decided to keep the baby."
Since abortion in Bahrain, as in all Gulf countries, is illegal (unless the mother's life is in danger), some women resort to unsafe ways to get rid of their pregnancy.
A woman may be prosecuted if she attempts to abort her pregnancy, even if it is the result of rape. As a result, some travel to their home countries, even if abortion is illegal.
However, it is possible to provide the possibility of abortion at a lower cost. However, this option is no longer available due to COVID-19 restrictions.
In Bahrain, maternity care services are out of reach for many low-income immigrant women.
A number of female migrant workers who have experienced childbirth said that they had access to health care for delivery, but they struggled to access postpartum care.
They became dependent on community groups to obtain the necessary examinations, vaccinations, and treatment for themselves and their children.
Iman, a domestic worker who recently gave birth to her baby, said: "I spent a week in hospital with an infection after my caesarean.
The doctor told me that I need to be examined after delivery. I also think that my baby has an eye infection. So I am struggling to be able to go to the clinic."
Hospitals in Bahrain must accept women in labour who arrive at the emergency department, regardless of their residency status or ability to pay.