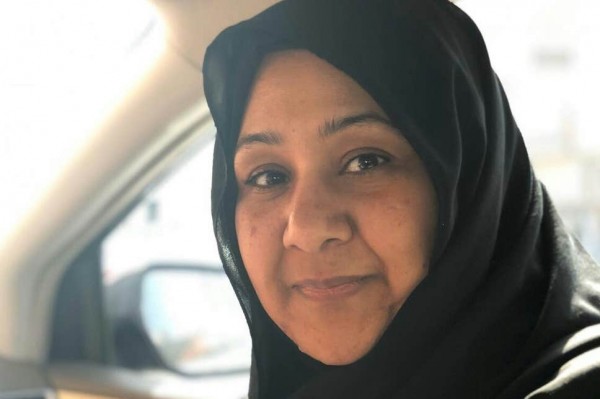 Bahraini activist Najah Youssef, considered suicide after she was raped in the prisons of the Bahraini regime.
Activist Youssef is a former civil servant who was fired over her imprisonment in April 2017. Youssef was imprisoned after criticizing the Grand Prix and human rights violations in Bahrain.
The mother of four was released in August 2019. She says she is still living in fear of being forced to return to prison at any moment.
The 43-year-old woman called on Formula 1 and Lewis Hamilton to recognize the human rights violations she suffered.
She urged the authorities to investigate her ill-treatment.
"Formula One should not run its races in a country when violations occur," she told The Independent in the first interview since leaving prison.
She added, "I was concerned about this and the government's assault on freedom of expression and its treatment of protesters and citizens, so I was open to criticism."
Threatened to kill her children
Ms. Youssef stated that she was summoned to the police station with her 14-year-old son and was forced by a Bahraini intelligence officer to open her mobile phone before being interrogated about her involvement in politics.
She said, "I was terrified about my safety and that of my son. I was asked to work with the authorities as an informant, but I refused. Their attitude completely changed after that. They became very aggressive."
She added, "During the next four days, I slept at home but went back to Muharraq Police Station every day where officers beat me and threatened me with rape. They also threatened to kill me and told me that they would kill my children."
"They said they would fabricate an accident with the kids to kill them and they told me everything would look normal. We can do this for you."
Activist Yusef added that "while being interrogated in police custody, I was also raped. My dignity has been destroyed. At some point, I was thinking about suicide and throwing myself out of a window so that I could end the suffering."
Although there is no indication that Brigadier General Fawaz Hassan al-Hassan was involved in abusing her or punishing her through such violations, he was officially responsible for the police station. He was the most senior police officer in the region.
Najah Youssef said that she was menstruating during her first day in Isa Town Center and asked for health products and bathing soaps, but they refused to give her.
Severe weakness
She explained that the circumstances there seemed to "complete the torture by the police station," prison guards were shouting
and insulting her.
She stated that her prison colleague, Hajar Mansour, a political prisoner, had to go to the hospital after being assaulted by correctional officers last September, which left her with bruises all over her body.
She added, "We felt very vulnerable because we could be attacked at any time by the prison after that and there would be no consequences for their actions. I was only allowed to see my family once, from September 2018 until I was released in the summer."
The father of Najah Youssef's husband, Mansour Salman, aged 85, died of suffocation in 2012 after large quantities of tear gas were fired into their area.
Bahrain, ruled by the Al Khalifa family for more than two centuries, is considered "one of the most repressive countries in the Middle East" according to the American non-governmental organization Freedom House.