News
EU pressures Bahrain to respect its obligation to defend human rights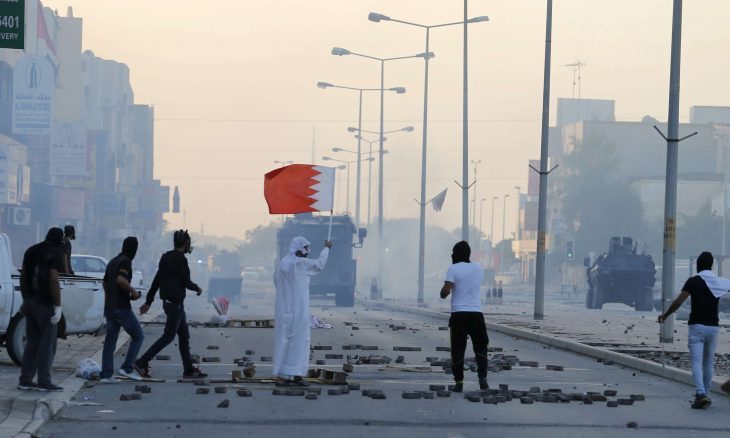 The External Action Service of the European Union sent a letter to the Executive Director of the European Center for Democracy and Human Rights (ECDHR) calling on the Bahraini authorities to abide by their international obligations of respecting human rights in the Kingdom.
The European Union's letter stressed the obligation of Bahrain to respect the International Covenant on Civil and Political Rights and the Convention against Torture and other forms of cruel, inhuman or degrading treatment or punishment, both of which have been ratified by Bahrain.
The letter indicated that the promotion and protection of human rights constitute an essential dimension of the European Union in dealing with Bahrain and that it uses all available means to address the human rights situation in the country.
It pointed out that the recent high-level exchanges between the European Union and Bahrain, including the meeting between the High Representative, Vice President and Minister of Foreign Affairs of Bahrain on February 10, 2021, in Brussels, and the meeting of the European Union Special Representative for Human Rights with the Bahraini authorities on May 21 2021.
The European Union urged Bahrain, under the leadership of the new Prime Minister Salman bin Hamad Al Khalifa, to build an inclusive society through reform and awareness that will be a pillar of moderation, interfaith dialogue and tolerance in the region.
Moreover, during the recent dialogue between the European Union and Bahrain on human rights on February 22, 2021, the discussion focused on the right to a fair trial, detention conditions, arbitrary arrests, alternative sentences, allegations of torture, and ill-treatment and freedom of expression and assembly.
In this context, the European Union stressed the importance of ensuring independent, impartial and effective national human rights bodies.
The European Union urged for protecting human rights and using all available means to continue addressing the human rights situation in the country.
The Bahraini regime is facing a storm of criticism from members of the European Parliament in light of the escalation of torture methods against prisoners of conscience in prisons.
This message came amid pressures exerted by many representatives on the European Union leaders to take a firm stand against these violations that affect activists and all those who oppose the policies of the Bahraini regime.
Bahrain Leaks reviewed a document from the European Parliament and questions directed to the European Commission about the human rights situation in Bahrain.
The document stated that the European Union is systematically raising the issue with the authorities of the Bahraini regime.
It called on the authorities, according to the document, to release all persons detained for expressing their opinions, exercising their human rights, or defending the rights of others.
The European Union has also repeatedly expressed its principled position against the death penalty.