News
British MPs call on the government to stop secret funding programs for Bahrain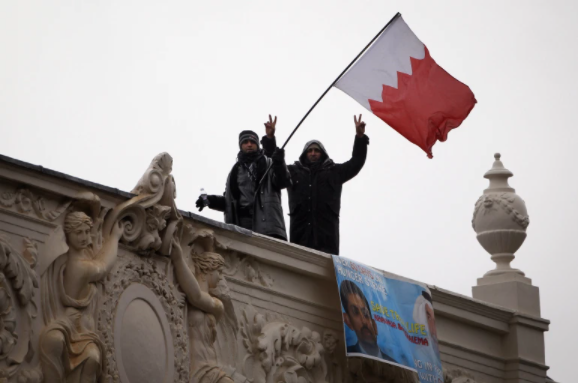 British MPs called on the government to suspend "secret" funding programs worth millions of pounds to the oil-rich Gulf states.
Representatives emphasized that these programs may expose the UK to the risk of complicity in human rights violations in Saudi Arabia and Bahrain.
The All-Party Parliamentary Group on Democracy and Human Rights in the Gulf said in a report that programs supported by the Integrated Action Fund were administered with "absolute minimum levels of accountability, transparency and due diligence despite their frequent involvement in human rights abuses".
The report added that the donor institutions in the Kingdom and Bahrain "whitewashed human rights violations, exposing the UK government to the risk of complicity in the same violations."
The two Gulf kingdoms are essential partners of the United Kingdom in the Middle East, as the latter hosts British and American naval bases. But both are authoritarian countries with poor human rights records.
In Bahrain, activists accuse the ruling royal family of campaigning for years against members of the Shiite minority since the authorities crushed a popular uprising during the Arab Spring in 2011.
There are more than 2,000 political prisoners in the tiny kingdom. At the same time, nearly 300 Bahrainis have been stripped of their citizenship, according to the Bahrain Institute for Rights and Democracy, which produced the comprehensive report.
Bahrain claims it is resisting Shiite militants, whom it accuses of carrying out attacks and seeking to destabilize the country.
The fund was launched in 2016 and began funding programs in the Gulf the following year, under the oversight of the Cabinet Office.
The Gulf Strategy Fund was then replaced by 2020, which falls under the Ministry of Foreign Affairs.
The report, endorsed by 10 of the group's 17 members, including veteran Conservative Sir Peter Bottomley, accused the government of being "misleading" and "deceptive" about the fund, saying it claimed it was a health, sports and culture fund and was not used for security matters in Bahrain.
The British Foreign Office said all cooperation through the Global Support Fund was "subject to rigorous risk assessment to ensure that all actions live up to our human rights obligations and our values".
"We are not shy about raising legitimate human rights concerns, and we encourage other states to respect international law," she said.
"As parliamentarians, we had rarely encountered significant government resistance as when we began investigating the source of this funding in the Secret Integrated Activity Fund and the Gulf Strategy Fund."