Uncategorized
Bahraini writer recalls the 9th anniversary of the killing of 6 Bahraini girls in a car accident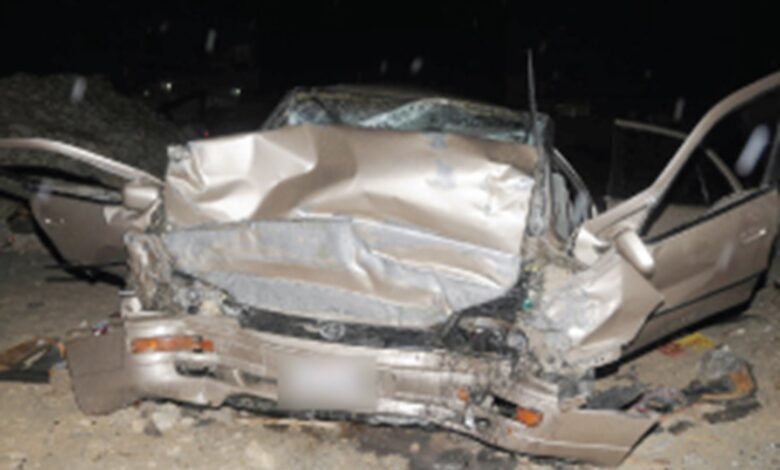 Opposition writer, Saeed Al-Shehabi, has accused the Bahraini regime of liquidating six girls on February 26, 2012 by fabricating a collision with them.
Al-Shihabi mocked the Bahraini regime's account of the circumstances of their killing, and asked: "Is that possible? Was it a plane that fell from the sky? What happened was that a government vehicle chased the girls' car, and they were killed immediately. "
In a tweet, he stressed that Bahrainis are not going to forget the girls or forgive the government.
The victims are namely: Fatima Abd al-Jalil Ayyad,27, al-Hajar Maryam Abd al-Jalil Ayyad 25, al-Hajar Ghaida Abd al-Rasool,24, al-Sahla Tahira Abd al-Rasool, 24, Sahla Marwa Makki ,26, Ruqayya Ahmad Abbas, 30.
Al-Shihabi warned that the regime authorities worked to terrorize and silence their families to prevent the leakage of facts about the crime of their liquidation.
The government official version stated that female citizens were traveling in a Toyota Camry on 27th Street, and because of their driving speed and the rain, the driver lost control of the vehicle, leading to the damage of the car, which collided with a house in the area.
Immediately after the accident, security patrols were rushed to the site accompanied by ambulances, where the paramedics team made the necessary first aid.
Efforts of the medical staff did not succeed, and 5 female citizens lost their lives at the scene of the accident, and the sixth succumbed to her injuries in the hospital later.
At the time, the Ministry of Interior announced the death of 6 women  and a serious injury as a result of a traffic accident on Street 27, off Sheikh Isa bin Salman Street, near the Saar area.
According to opponents, the Bahraini regime resorts to liquidating dissidents and killing them in secret ways, most notably fabricating road accidents.
Meanwhile, it continues to frame assassinations by legitimizing torture inside prisons, leading to the removal of detainees' dead bodies.
In a tweet, Human Rights Watch said that Bahrain is trying to convince the world that it is undertaking reforms, when it is systematically and comprehensively pursuing dissidents.