Human rights violations
Human rights Organization Calls on Bahrain to Stop Discrimination Against Citizens on Sectarian Grounds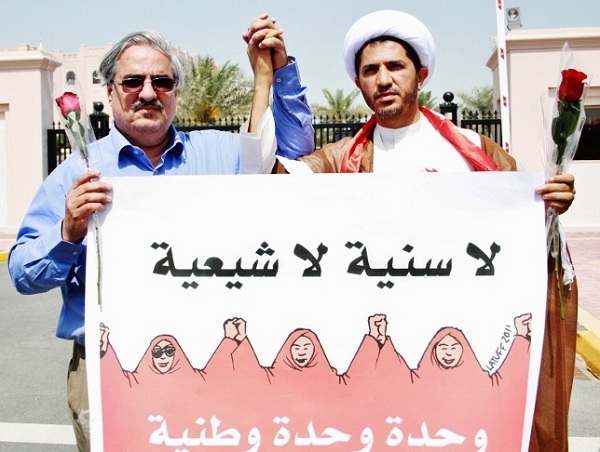 Salam Organization for Democracy and Human Rights called on the Bahraini authorities to stop discrimination against citizens for considerations based on religious and sectarian foundations.
This came in a statement issued by the organization on the occasion of the United Nations celebration of the International Day for the Elimination of Racial Discrimination, which falls on March 21 of each year.
The organization accused the Bahraini authorities of racial discrimination against Shiite citizens and said it monitored a set of methods of discrimination practiced by the authorities against Bahraini Shiites.
Since the spread of the Coronavirus, the authorities have neglected to evacuate approximately 1,300 Shiite citizens stuck in Iran, where the Coronavirus epidemic is spreading.
"The authorities have abandoned their responsibilities towards these citizens, not allowing them to return to their homeland and refusing to devise a plan to evacuate them," told Bahrain Leaks.
In 2014, the Bahraini authorities dissolved the Islamic Secular Council, the largest religious institution for Shiite citizens, by a final court decision. The Islamic Awareness Society and the Islamic Message, which are two institutions specialized in the affairs of Shi'a religious culture, were also dissolved.
Bahrain also pursues Shiite religious scholars through repeated summons to interrogate them as well as fabricating charges and throwing Shiites in prisons after unfair trials.
There are dozens of Shiite clerics in Bahrain's prisons on political charges. Among whom is Sheikh Ali Salman, Secretary-General of Al-Wefaq Society, which was dissolved by the Bahraini authorities in 2016 and he was sentenced to life imprisonment in 2019.
In addition, the authorities demolished more than 38 Shiite mosques in Bahrain, before reconstructing a few of them after international calls and pressure.
The security services also continue to attack religious appearances during the Ashura season, removing written or religious signs.
Shiite preachers are also continuously investigated, and a number of them have been banned from public speaking. Others were banned from traveling outside the country.
Many Shiite students complain of discrimination against them in obtaining scholarships and postgraduate studies. They are excluded from some majors they wish to study at school. Likewise, Shiite citizens are mostly not employed in the security and military services such as the army, police, guards and national security.
In Bahrain, discrimination is practiced in appointments in the executive authority, including diplomatic representation and sovereign ministries such as the Ministry of Foreign Affairs, Interior, Finance and Defense, or in the Royal Court.
The UN Panel of Experts says the systematic harassment of the Shi'a population, including the stripping many of them of their nationalities, is a cause for concern. According to a report issued in 2019 by the committee, Shiites are being targeted on the basis of their religion.