Uncategorized
Bahraini Prison Guards Severely Beat Political Prisoner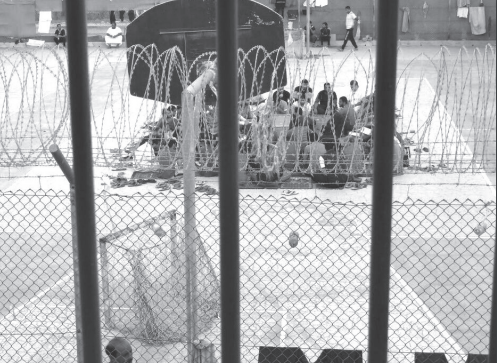 According to Bahraini human rights sources, guards at Jaw Central Prison assaulted a political detainee, based on instructions from the prison director.
Human rights activist Ibtisam Al-Saegh, explained that the detainee named Osama Al-Saghir was severely beaten, and has different injuries in the head and the eye.
"The suppression orders were clear to those who executed them: Strike him anywhere," commented Al-Saegh in a tweet.
The young detainee demanded his right to file a torture report, but the Prison administration did not respond to his demands.
Al-Sayegh stressed that his case should be followed up by the Special Investigation Unit and hotlines should be opened for such reports inside prison.
A few days ago, political detainees in Jaw prison demanded that they be protected from threats made by the prison director Hisham Al-Zayani.
Al-Zayani vowed revenge for the detainees after they protested inside prison after their colleague Sheikh Zuhair Ashour was assaulted and subjected to a deliberate attempt of murder by a criminal convict.
Officer Al-Zayani previously threatened detainees to raid the wards with what's known as riot forces.According to human rights organizations, Al-Zayani is accused of human rights violations and abuses against detainees.
He previously punished a number of political detainees, who spoke of the absence of any real precautionary measures to confront the Corona virus inside prison.
The detainees accused the prison director of failing to manage the attack on Sheikh Ashour. They further demanded that the officer should be fired from the prison administration, so that he would not be able to carry out his threats.
The Jaw Prison administration continues its reprisals against political detainees as punishment for a series of recent moves they have taken to improve their detention conditions.
According to human rights sources, for more than a month, the prison administration has forbidden the prisoners of Building 21 from using the prison commissary.
There is a lack of basic personal hygiene tools inside prison and the prison administration deliberately uses that as a punishment and humiliation against political prisoners.
Political prisoners in Bahrain find themselves stuck between an administration of fascists and mercenaries of different nationalities whom the Hamad bin Isa regime has sought to take revenge on, for political and sectarian motives.
After the outbreak of the 2011 protests, the Bahraini authorities used mercenaries, most of whom were from Pakistan and Jordan, to crush the peaceful protesters.
Human rights organizations monitored that many crimes and violations were committed by these elements against the Bahraini people.