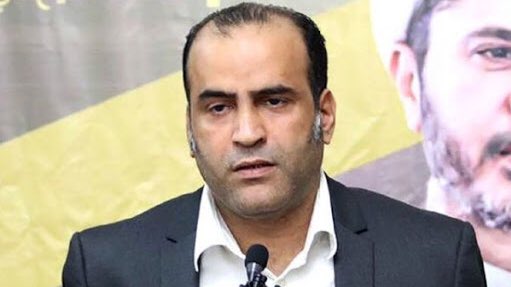 The authorities of the Bahraini regime summoned a prominent political activist after a ruling was issued to fine him for the tweet that he previously published on Twitter.
According to local human rights sources, the Bahraini authorities have summoned the Secretary-General of the Democratic Unionist Assembly, Hassan Marzouq, for criminal investigations.
Marzouq wrote on Twitter, after his summoning: "I went out shortly from the Criminal Investigation Building, the Electronic Crimes Department, after a summons to pay a fine for a judgment issued against me without my knowledge!"
Marzouq did not clarify the details of the tweet he had previously posted, on the basis of which he was summoned by the regime authorities.
The Bahraini authorities are accused of suppressing dissent by using a wide range of repressive methods, including arrest, harassment, threats, trial and imprisonment.
The Bahrain Forum for Human Rights indicated that the Bahraini authorities, who control all official media and publications, are using a package of materials contained in the Penal Code and others to criminalize freedom of expression.
He added that the authorities intend to develop tightening mechanisms to benefit from those legislations to impose further restrictions on the freedom of expression of opinion in cyberspace.
The internet is considered the most open outlet for Bahrainis to criticize the policies of the authorities, especially since it places the prosecution of activists and dissidents for expressing their opinion on social media as one of the goals of political revenge.
The forum pointed out that Bahrain is deliberately manipulating terminology, such as using multiple descriptions to justify its fierce suppression of freedoms. Most notably, phrases such as "threatening civil peace and the social fabric," "distorting and insulting the Kingdom of Bahrain," "personalities ruled in terrorist cases." are used to justify its hideous practice.
Meanwhile, official media and social media platforms, in which accounts linked to the security services are actively spreading hate messages without accountability.
The forum added that the Bahraini judiciary constantly invokes harsh sentences of political persecution by relying on confessions extracted under torture.
In addition, the regime's security and judicial departments consider criticism of public figures who exercise the highest political powers as an incitement of hatred.
Any criticism of official institutions such as the army or the administrative apparatus is considered a criminal matter, which constitutes an assault on the essence of freedom of expression, according to the Bahrain Forum.
On Saturday, three European countries condemned the Bahraini regime's policy of retaliating against civil society activists and opponents, on political grounds.
This came during a joint statement delivered by the three countries to the United Nations Human Rights Council in Geneva.
The Netherlands, Belgium and Luxembourg condemned all forms of intimidation and retaliation against civil society actors who interact with the United Nations.