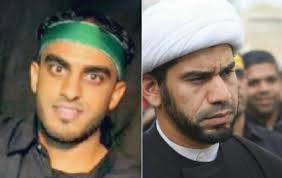 The family of political prisoner Sheikh Zuhair Ashour has complained about losing contact with their son since July last year.
Sheikh Zuhair Ashour's fate is unknown as he was subjected to enforced disappearance. At the same time, the National Institution for Human Rights and the other institutions that his family resorted could not help get a record of where Ashour is.
Ashour and others were placed in Building 15 designated for isolation after they refused to protest against their denial of reviving religious rituals inside the prison in mid-July of last year.
Since that time, Ashour and his companions have been subjected to severe harassment, insults and threats. In late August, prisoner Ali al-Wazir was transferred to solitary confinement, following a verbal altercation and a quarrel between him and a policeman called Ali of Yemeni origin.
System charges
Sheikh Zuhair was accused of incitement and was taken to solitary confinement, and subjected to brutal torture.
Ashour family does not have any information about him other than what was reported on social media at the time, and this information was reflected with more anxiety and great fear of his fate and life.
For its part, the National Institution for Human Rights did not show any interest in the Ashour family's complaint about his fate. The family lives in a difficult psychological situation, which has negatively affected the children.
Sheikh Zuhair Ashour had previously been threatened with liquidation and direct targeting because of his bold political positions inside the prison. The last message that a political prisoner leaked from the isolation building was last August, in which he summarized their situation by saying, "God Almighty alone knows the unseen and knows about our condition."
Bahrain is facing wide international criticism due to the escalation of torture, repression, arrest and forced disappearance in the Kingdom, amid global human rights calls for the Khilafiyya regime to stop this policy and release all political and religious detainees in its prisons.