Human rights violations
Bahraini court upholds 15-year prison sentence for torture victim based on trumped-up charges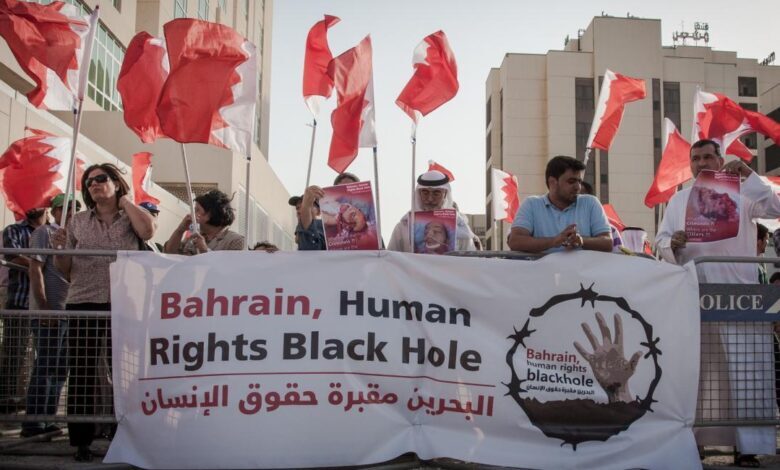 A Bahraini court upheld a 15-year prison sentence against a person convicted in a mass trial of sexual assault, torture, and forced confession.
The Bahrain Institute for Rights and Democracy said the court upheld the prison sentence against Fawaz Abdul Nabi, despite calls by British parliamentarians for his release.
Abdul Nabi was convicted along with 52 others in November 2020 on charges of belonging to an armed group that had reportedly received orders from the Iranian Revolutionary Guards.
In testimony published last week, Abdul Nabi said he only confessed to the charge after being tortured at the country's Royal Police Academy.
This was the first official testimony confirming that interrogations and torture allegations occur at the Royal Bahrain Police Academy.
According to Abdul Nabi, the torture included sexual assault, beatings and punches in the abdomen, forced standing in a room in freezing temperatures, and waterboarding.
Abdul Nabi said: "They used to hit me and slap me in the face. They wanted me to confess. They kept me on the ground and were throwing water on my body as if it was trying to drown me."
After graduating from Bradford University, Abdulnabi was arrested from his home in the Bahraini city of Sanad in November 2019 and subsequently held in solitary confinement for nearly two weeks.
Last week, British lawmakers wrote to British Foreign Secretary Dominic Raab and Bahrain's ambassador to the United Kingdom Fawaz bin Mohammed al-Khalifa.
Politicians have called for Abdul Nabi's release due to allegations of torture and a forced confession.
"We urgently call on your government to ensure Fawaz's immediate release from detention and the annulment of his sentence in light of allegations of torture and due process violations that spoil his case and make a fair and legal hearing impossible," the lawmakers said.
Bahraini authorities criticized the letter, saying that parliamentarians "could have sought accuracy by contacting the relevant official authority before taking such a step."
Since the Arab Spring uprisings of 2011, which saw protesters take to the streets of the Gulf state, the monarchy has waged a sweeping crackdown on opposition groups and human rights activists.
Rights groups have said at least 51 people have been sentenced to death since 2011, with leaders of the protest movement languishing in prison despite promises by the country's leadership to enact reforms.