Uncategorized
The death penalty: The regime's tool for repression and intimidation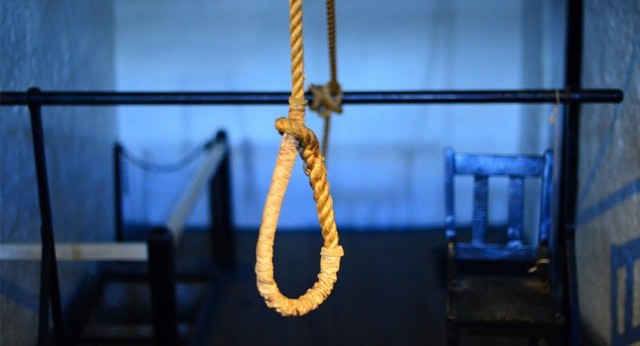 The Bahraini ruling regime uses the death penalty to perpetuate repression and intimidation in Bahrain, to consolidate its security grip.
The Court of Cassation, Bahrain's court of last resort, upheld the death penalty for at least four people who participated in opposition activities.
It followed trials marred by allegations of torture and due process violations.
The country has at least 27 people on death row, of whom 26 are at imminent risk of execution, according to the Bahrain Institute for Rights and Democracy. The government has put six people to death since it ended a moratorium on executions in 2017.
International condemnation of human rights
Joe Stork, deputy director of the Middle East division at Human Rights Watch, said Bahraini authorities are using the many repression tools at their disposal to silence and punish anyone who criticizes the government.
Stord indicated that the Bahraini authorities have escalated their use of the death penalty, and have targeted people for their activity on social media.
He also confirmed that the Bahraini authorities had denied prominent opposition figures medical treatment while in detention.
Bahraini authorities have prosecuted several public figures only for their social media posts, including two prominent lawyers Abdullah Al-Shamlawi and Abdullah Hashem.
In May 2019, the Interior Ministry announced that it would prosecute people who follow "inflammatory accounts" or share their Twitter posts.
The authorities deny Bahraini prisoners adequate medical care.
They include some of the 13 prominent dissidents who have been serving long prison terms since their arrest in 2011.
The persecution came due to their role in the pro-democracy demonstrations.
Again in 2020, the authorities failed to credibly investigate and prosecute officials and police officers who had allegedly committed grave violations, including torture.
In its Global Report 2021, Human Rights Watch said that the Bahraini authorities in 2020 stepped up their crackdown on internet and social media activities.
The organization stated that Bahraini authorities prosecuted critics for peaceful expression. Courts upheld death sentences against opposition activists after unfair trials.
In the meantime, the authorities have not allowed independent media to operate in Bahrain since the Ministry of Information Affairs suspended Al-Wasat newspaper, the country's only independent newspaper, in 2017.