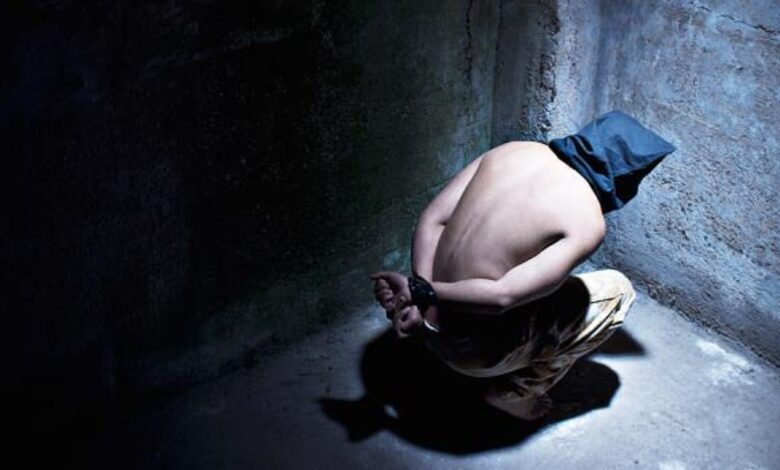 A British member of Parliament addressed torture issue at the Bahraini regime's Muharraq Police Station.
British Member of Parliament Lord Paul Scriffin questioned the UK government about the measures it took regarding Home Minister Priti Patel's visit to this notorious prison at the end of last year.
Paul Scriffin addressed the British government in a written inquiry about its reaction to a statement issued by the Khilafiyya regime's government.
The Bahraini statement claimed that the concern raised about Patil's visit to the Muharraq Police Station was "misleading that targets Bahrain's reputation and human rights record."
Torture crimes
The British parliamentarian asked about Bahrain's measures regarding the reports received about torture and ill-treatment, especially in the police station, which the Minister of the Interior visited and was subsequently met with harsh British criticism.
In December, six British MPs strongly criticized the visit of Home Secretary Priti Patel and British Ambassador to Bahrain Roderick Drummond to the Muharraq Police Station in Bahrain.
The six MPs called on Prime Minister Boris Johnson to open an investigation into the circumstances and reasons for this visit.
They said the visit was detrimental to the UK's reputation as a human rights sponsor.
Rights activists say that the Muharraq police station is like a human slaughterhouse.
People are tortured and subjected to sexual assault, including a Bahraini citizen who obtained political asylum in Britain.
Earlier, human rights organizations condemned the British Minister's visit to this police station.
The visit criticized people who were subjected to ill-treatment by the Bahraini National Security Agency.
Later, the Bahraini Minister of Interior, Rashid Abdullah Al-Khalifa, visited the Muharraq Police Station.
The visit came after British MPs raised the ongoing torture crimes inside him against political prisoners.
In an attempt to conceal what is happening inside the "human slaughterhouse," the Interior Minister criticized what he described as "offensive information" that was broadcast by the Qatari Al-Jazeera channel, about illegal practices by the Muharraq Police Department.
According to the regime's official news agency, he claimed that what is being said about torture in Muharraq Police Station "news fabrications echoed by British parliamentarians".
The director of the Bahrain Center for Rights and Democracy, Syed Ahmed Al-Wadaei, says that the British Home Secretary's visit, accompanied by her country's ambassador in Manama, to Muharraq Police Station.
"It contributes to encouraging the executioners and reinforcing the culture of impunity prevalent in the country."