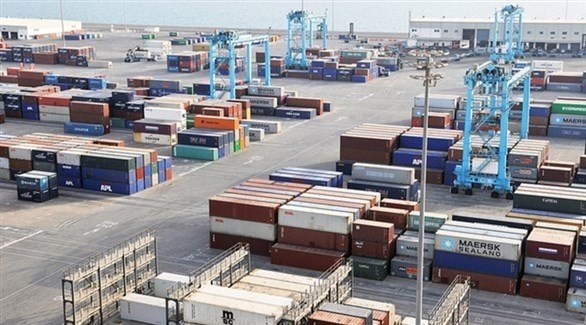 The Kingdom of Bahrain and the United States signed an agreement to establish an American trade zone in the country. Observers believe that this is one of the American administration rewards for the Khilafiyya regime after normalising with Israel.
BNA agency said that Zayed bin Rashid Al Zayani, Bahraini Minister of Industry, Trade and Tourism, and US Minister of Commerce signed the agreement.
The Bahraini minister affirmed that this agreement would open broader horizons for enhancing mutual trade relations. As a result, this would be of advantage to the free trade agreement between the two countries.
Wilbur Ross affirmed his country's commitment to work with Bahrain to achieve the American Trade Zone.
Experts believe that the American trade zone will form a new American foothold to fight its enemies in the region. Moreover, it will provide more American protection for the ruling regime.
Financial corruption
The Minister of Finance and National Economic Salman bin Khalifa Al Khalifa revealed that the debt benefits in 2021 in the new budget represent more than 700 million dinars, and the amount will exceed 750 million dinars in 2022.
He said that the public debt would gradually decline after reaching a balance between revenues and expenditures within the fiscal balance program during the government's medium-term plan.
READ: British MP describes Bahraini prisons as "slaughterhouse"
Public debt benefits are the largest item in the state budget. The government, headed by the Crown Prince, decided to raise the public debt ceiling to 15 billion dinars to cover the budget deficit.
For example, this constitutes about 131% of Bahrain's GDP, increasing about two billion dinars over last year.
Public debt
According to these figures, the government exceeded the public debt ceiling set in 2017 by only 13 billion dinars.  And there was an absence of financial oversight from the legislative authority.
The government subsequently issued (August 25, 2020) a law to raise the public debt ceiling to 15 billion dinars.
The economic problems in Bahrain were exacerbated by the political system's corruption. Likewise, the Khilafite rule and influential people deliberately built their empires from the people's money.
However, these problems were exacerbated by the Coronavirus outbreak and the sharp decline in oil prices, which lost 25% of its value due to the price war that Saudi Arabia launched against Russia in March.