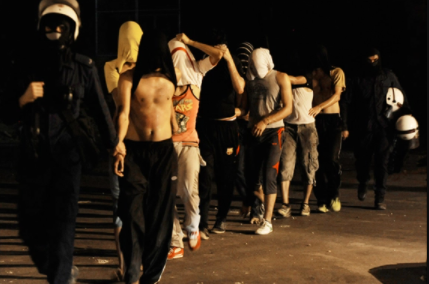 Human Rights Voice said that the Jaw prison administration in Manama silences and suppresses public complaints from prisoners about the conditions of detainees who receive ill-treatment.
The human rights website added that among the prominent political prisoners are members of "Bahrain-13", many of whom are serving life sentences and suffering from serious medical complications resulting from torture.
The Jaw prison administration also continued to deny medical care to many prisoners as a form of punishment.
And with no independent public inspection since 2005, the reality of Jaw Prison is likely to be direr than we can imagine.
The website stated that activist Dr Abdul-Jalil Al-Singace suffers from several chronic diseases, including post-polio syndrome, sickle cell disease, and musculoskeletal system diseases.
In August 2019, prison doctors diagnosed him with severe tension in his heart muscle. Still, the prison authorities cancelled his appointment with a cardiologist and told him that they had "changed their mind" after refusing to handcuff him.
Until last month, prison authorities refused to replace the rubber safety outriggers on Al-Singace's crutches, without which he was unable to move correctly and slipped and fell repeatedly.
Hasan Mushaima, 72, was also denied consultations with medical specialists, despite suffering from diabetes, prostate problems, hearing loss and high blood pressure.
It is reported that Jaw – Bahrain's notorious central prison, which the Ministry of Interior runs, has a history of arbitrary abuse against political prisoners.
Malallah was a political prisoner sentenced to 15 years and six months in prison for his role in the Bahraini uprising in 2011.
On April 17, the authorities used stun grenades and batons with excessive force to disperse peaceful protesters. After this protest, more than 50 political prisoners disappeared – many of whom remain incommunicado today.
Hunger strikes, sit-ins, and other forms of peaceful protests have occurred frequently in Jaw Prison, where prisoners are crammed with insects in overcrowded cells and arbitrarily deprived of their human rights.