corruption
Exponential growth of human trafficking in Bahrian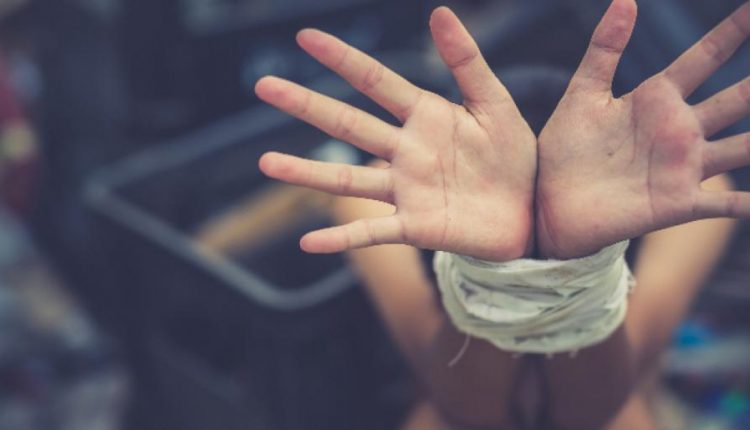 Human trafficking networks have been increasingly active in Bahrain in recent months. Maids from different nationalities are brought into the country in preparation for forcing them to engage in prostitution.
Several slavery scandals rocked the country this month after discovering human trafficking networks that lure foreign women into dirty works.
Hundreds of Asian women go to Bahrain every month, chasing their dream of finding a job to support their families.
However, many of them fall victim to networks of sexual exploitation that are widespread in Bahrain with official complicity.
The victims are received, transported and harboured for prostitution.
They are subject to coercion, threats, and deception. They also pay vast sums of money to receive their confiscated passports, which are kept to force their stay.
Internationals involved
In this context, the competent authorities seized a network specialized in smuggling maids in different country regions.
On Tuesday, Bahrain's Anti-Trafficking Department said it had arrested an Ethiopian woman, a Bengali man and seven Ethiopian maids.
On Monday, the security authorities arrested a Bahraini woman who owns two cleaning services offices and cooperates with Asians. The woman attracts and smuggles maids of African nationalities and work for her in return for monthly sums of money.
In the same case, the relevant department arrested 29 maids and several Asians involved in smuggling maids.
Last week, a massive moral scandal was blown about mafia networks that control the prostitution market, nightclubs and secret gambling halls in Bahrain.
One of the maids fell prey to one of the prostitution networks spread in the dozens in Bahrain after coming to the Kingdom to work as a housekeeper.
During her work period, that maid contacted one of the perpetrators through social media. She was lured out of her sponsor's house and deluded into having better job opportunities.
After she met the accused, he seized her mobile phone. He detained her in one of the apartments in preparation for selling her to another person for prostitution.
In a similar case, an Asian maid resorted to her Bahraini sponsor to save her from an Asian brothel who tried to force her to practice vice and profit from it.
The revelation of these new facts came days after the outbreak of a new prostitution case.
Dozens of Asian workers have found themselves prey to networks of human trafficking after they were deluded into applying for jobs through social media platforms.
The First High Criminal Court punished two Asians with ten years in prison and a fine of 2,000 dinars each for charges of trafficking in persons, detention of liberty.
It also sentenced a Bahraini man to three years in prison for practising prostitution.
Prostitution networks spread significantly in the areas of Juffair, Adliya, and Exhibition Street.
Lenient Authorities
Citizens criticize the Bahraini authorities' leniency with the spread of these networks, which, according to citizens, contribute to the spread of immoral and socially unacceptable phenomena.
In May 2019, Abdelilah Al-Khoudari, head of the Moroccan Center for Human Rights, revealed that Moroccan women were subjected to human trafficking, through sexual exploitation, in several Arab countries.
He pointed out that Bahrain, along with the UAE and Saudi Arabia, also leads the Arab countries to bring girls from Morocco to prostitution.
According to human rights organizations, one of the other main prevalent problems that recur in many cases of human trafficking in Bahrain is the lack of adequate legal and personal protection for victims of human trafficking.
It is noteworthy that Bahrain established, in October 2020, a special prosecutor to investigate human trafficking crimes.