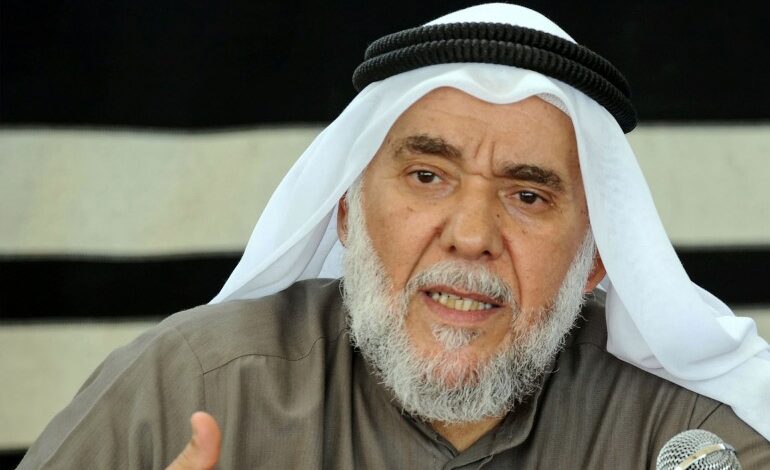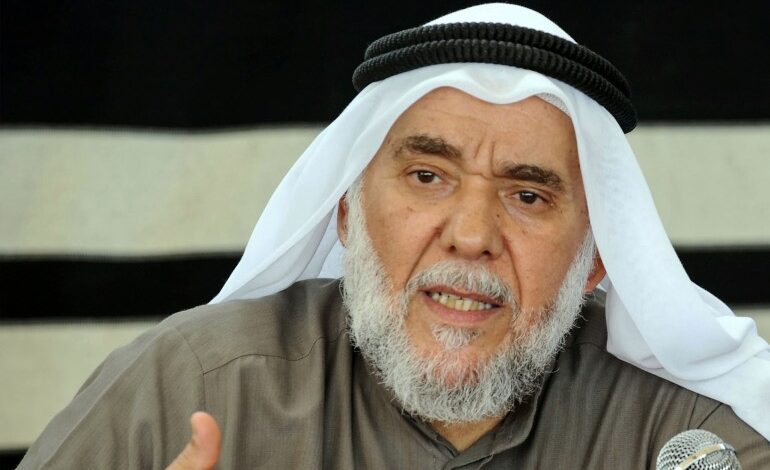 The Gulf Institute for Democracy and Human Rights (GIDHR) warned that a prominent dissident in prison was subjected to arbitrary reprisals and medical negligence.
The centre said that the dissident Hassan Mushaima was formally transferred to the Kano Health Center to receive treatment about ten months ago.
The centre stated that the authorities of the Khalifa regime continue to deprive Mushaima of the necessary health care as he is still waiting for treatment for his chronic diseases, swelling in his knee, and hearing problems.
Ali Mushaima said that his father would complete his tenth month of isolation at the Kano Health Center, which was a punishment for him after refusing his conditional release.
He stated that all of his father's health problems in Jau Central Prison still existed after his transfer to Kano Center, where he spent all his time alone in an isolated room from which he was not allowed to leave. The centre is not allowed to provide him with any of its services to inmates.
He pointed out that after his father refused the parole offer in September last year, he was denied the right to phone and video contact. The family's communication was limited to a direct meeting, in which only two members of the family were allowed.
He added that his father has been suffering from severe pain and swollen knees for more than a year, and has been waiting for more than five years for treatment for the ear, which was affected by the torture he was subjected to in 2011. One of his molars fell out, and he hasn't been referred to the dentist yet.
Mushaima was arrested for the first time in 1995 after participating in peaceful protests when he had just begun his political activism. He was arrested again within less than a year and spent 5 years in prison.
Beginning in 2002, Hassan Mushaima held the Secretary-General of the newly established Al-Wefaq Party. In 2005 he became the Secretary-General of the Al-Haq Movement for Freedom and Democracy, which has become the most important political opposition faction in Bahrain.
According to the report, the consequences of the 2011 Arab Spring protests were numerous in Bahrain, where human rights and freedom of expression, assembly, demonstration, and the media were confiscated entirely.
Because of his important role in these historical movements, Mushaima was subjected to individual targeting and was sentenced to life imprisonment.
Hassan Mushaima suffers from cancer, diabetes, high blood pressure and gout, and he does not receive appropriate medical treatment.
Although the malignant tumour in his body is in a state of regression, he needs regular medical examinations once every 6 months. He needs more than 15 kinds of medicines for various health problems.
In 2018, Amnesty International and Americans for Democracy & Human Rights in Bahrain were among the organizations that signed a letter addressed to the Bahraini government calling for Mushaima's release and enabling him to obtain necessary medical care.
On March 11, 2021, the European Parliament adopted a draft resolution condemning the human rights situation in Bahrain, which included recommendations for all EU member states.
"While overcrowded prisons in Bahrain are witnessing deteriorating health conditions, the authorities decided to release 1,486 prisoners in March 2020 due to the health risks associated with the Corona epidemic."
However, this decision largely excluded opposition leaders, activists, journalists and human rights defenders.
As stated in this European resolution: "The Bahraini authorities deprive these prisoners of urgent medical care, and threaten their health and safety, in violation of the lowest international standards in the treatment of prisoners.
Therefore, many political prisoners went on strikes to protest against prisoners' ill-treatment."