News
A human rights activist in Bahrain "fears the worst" after the government spying on her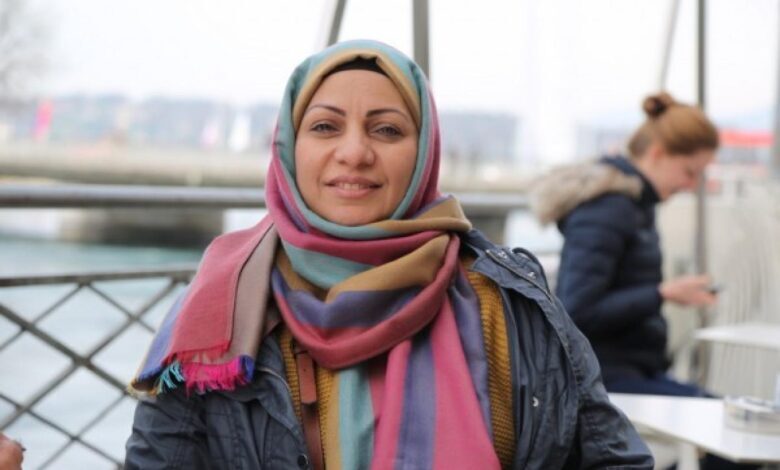 A Bahraini human rights activist said she "simply no longer feels safe using my smartphone" after an investigation revealed that it had been hacked using NSO Group's Pegasus spyware.
"I fear the worst now, and I fear that the Bahraini government will be able to exploit my personal documents and family photos," said Ibtisam Al-Sayegh, who previously accused the Bahraini security services of torturing and sexually assaulting her.
The human rights group Front Line Defenders (FLD) investigation concluded that Al-Sayegh's phone was hacked multiple times by countries using NSO's spyware suite technologies.
Using Pegasus, Al-Sayegh's iPhone was hacked at least eight times between August and November 2019.
Front Line Defenders worked with Citizen Lab at the University of Toronto and the AI ​​Security Lab to verify their findings.
"The impact of surveillance on women is particularly egregious and shocking, given how governments use personal information extracted through spyware as a weapon to intimidate, harass and publicly discredit targets," the group said.
Al-Sayegh is a human rights defender who worked for Salam for Democracy and Human Rights, a group that campaigns for democracy and human rights in Bahrain. The Bahraini authorities have previously harassed her.
On 20 March 2017, Al-Sayegh was detained for seven hours at Bahrain International Airport after returning from the 34th session of the United Nations Human Rights Council. She was interrogated for five hours, and her passport and mobile phone were confiscated.
Two months later, investigators from Bahrain's National Security Agency physically and verbally assaulted her and sexually assaulted her at the Mashreq police station. According to her testimony, she was told that if she did not stop her activism, she would be raped.
"As someone unable to recover from the torture and sexual assault suffered by Bahraini security due to the culture of impunity that allows the perpetrators of the assault to go away, I feel deep pain knowing that malicious spyware has now been used against me," Al-Sayegh said.
"This increased surveillance of human rights defenders is one of the results of Bahrain's normalization with Israel and will only stop when NSO, Israel and Bahrain are held accountable," she told Middle East Eye.
Once installed on the device, the spyware can collect any data and send it back to the attacker. It can steal messages, photos, videos, recordings, location logs, web searches, passwords, call logs, social media posts and can turn your phone into a remote listening device.
"My private possessions turned into a weapon against me," said Al-Sayegh. "My right to privacy has been violated… I am not only concerned about surveillance but am terrified that this violation will pose a serious threat to my safety and life."
NSO says its software is authorized for use by client states against suspected terrorists and dangerous criminals and insists it investigates credible allegations of abuse by its clients.
Syed Ahmed Alwadaei, director of the Bahrain Institute for Rights and Democracy, praised Al-Sayegh as one of Bahrain's "most courageous activists".
"Having already suffered horrific abuses at the hands of the state, including sexual assault, torture and unlawful detention, I thought she would now be finally safe," he said. It now finds itself under state surveillance. This is what human rights defenders in Bahrain have to put up with."