News
MEE: The Al-Khalifa regime wages a comprehensive campaign of repression in Bahrain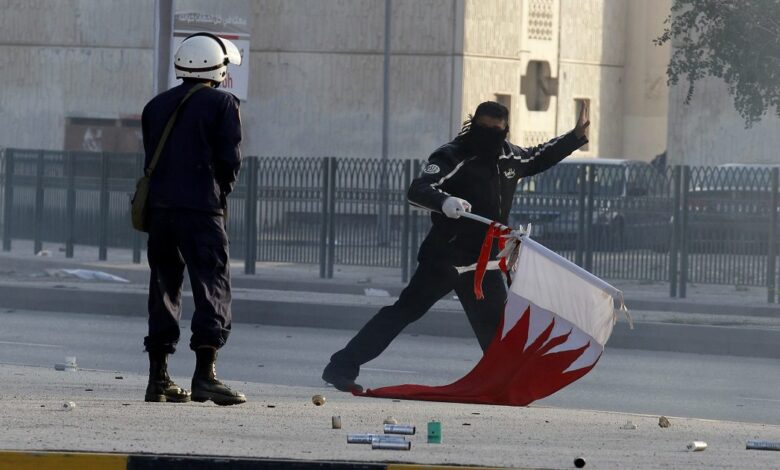 The Middle East Eye said that the Al-Khalifa regime is waging a comprehensive crackdown in Bahrain targeting opposition groups and human rights activists.
The website highlighted that the United Nations experts are raising concerns about the "deterioration" of the health of a Bahraini academic on hunger strike in the prisons of the Khalifa regime.
Abdul-Jalil al-Singace, director and spokesperson for the human rights office of the Haq Movement for Civil Liberties and Democracy, has been imprisoned since 2011 when he was sentenced to life in prison for terrorism allegations.
He started a hunger strike in July 2021 after research materials were confiscated from his cell in Jaw Prison in eastern Bahrain.
Al-Singace reportedly suffers from chronic medical conditions, including post-polio syndrome, and requires crutches or a wheelchair to move around.
According to a report sent by three special rapporteurs to the Bahraini government, his health deteriorated sharply during his hunger strike nearly nine months ago.
Since October 2021, the rapporteurs said, he had "a sharp drop in his blood pressure levels, episodes of dizziness, seizures, shortness of breath, and a drop in his oxygen levels, which required him to use an oxygen mask."
They added that he refuses intravenous support and vitamin supplements and that his blood sugar is "dangerously low".
"We would like to urgently renew and confirm our serious concerns regarding Mr Singace's health and the confiscation of his research materials and express our new concern about the alleged suspension of video calls with his family," the rapporteurs wrote.
"In expressing these concerns, we would like to reiterate our firm belief, as previously communicated to your government, that the sentence under which Mr Singace remains in detention is based solely on his legitimate and peaceful call for the respect and protection of human rights in Bahrain."
Since the Arab Spring uprisings of 2011, which saw thousands of pro-democracy protesters take to the streets of Bahrain, the Khalifa regime in Bahrain has waged an all-out crackdown on opposition groups and human rights activists.
Al-Singace was among 13 anti-government protesters arrested and convicted on charges including "forming terrorist groups to overthrow the regime".
Since the uprising, Bahrain has banned opposition parties and arrested dozens of activists, prompting international criticism.
In response to the rapporteurs' call, the Bahraini government said it "did not confiscate" Al-Singace's research materials but said it was "detained with his belongings stored in the inmate's property storage room at the Correction and Rehabilitation Center."
They added that he was planning to smuggle the material out of prison with the intent to publish it, which they said was a "violation deserving of disciplinary punishment."