News
The Bahraini regime perpetuates its policies of the slow killing of its opponents and prisoners of conscience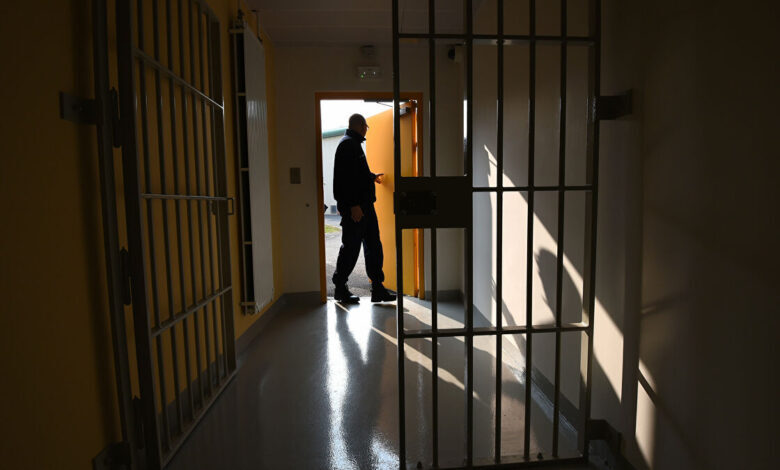 The Bahraini regime perpetuates the policies of the slow killing of its opponents and prisoners of conscience through the weapon of medical negligence and systematic torture and ill-treatment.
Recently, the death of former Bahraini detainee Ali Qambar on October 25 – after a long struggle with cancer – brought the issue of medical negligence in Bahrain's prisons to the fore once again, as it is similar to previous cases in which political detainees died after their release.
Qambar's health condition deteriorated during his detention since 2014 after being tortured and denied the necessary treatment. He was released in 2018 due to a noticeable deterioration in his health.
Qambar was sentenced to 37 years in prison. His citizenship was withdrawn. He spent three years in Jaw Central Prison under torture, during which he was diagnosed with gland cancer and underwent surgery to remove the parotid gland in 2017.
His doctor recommended his release to obtain the necessary health follow-up, but the Ministry of Interior ignored the doctor's recommendation, which led to the spread of cancer in his body to his lungs.
A 2018 investigation by Amnesty International revealed an approach "of medical neglect taking place in Bahrain's prison system, where people with serious illnesses – such as cancer, multiple sclerosis, and sickle cell anaemia – are denied specialized care and pain-relieving medications."
"The testimonies we have heard from relatives of prisoners paint a bleak picture of medical neglect and willful mistreatment in Bahrain's prisons," said Devin Kenny, a researcher on Gulf Cooperation Council countries at Amnesty International.
He added that despite the provision of medical treatment, it is not sufficient, and prisoners are often subjected to interruptions, delays in medication, and unjustified cruelty.
The Corona pandemic raised more anxiety among the families of detainees and human rights organizations after the death of political detainee Hussein Barakat due to being infected with the Coronavirus last June.
The death of Malallah was announced as a result of dangerous and inhuman conditions and medical negligence in April 2021. Abbas Malallah was arrested on May 17, 2011, and sentenced to 15 years and six months in prison. He was not allowed to be treated for severe pain in his legs due to a bullet Shotgun, which he sustained at close range during his arrest.
In addition, Abbas was suffering from colon problems and stomach ulcers, and he complained more than once about not receiving the necessary treatment and medical care inside prison.
Also, the 38-year-old former political detainee and opposition activist Hamid Khatam died on January 31, 2020, after contracting cancer while serving a two-year prison sentence for a tweet.
The young Kazem Al-Sahlawi, 24 years, the former political detainee in Jaw prison, died in the same way in February 2020. The two were arrested in good health and were not released until after a significant deterioration in their condition.
A study issued by the Bahrain Center for Human Rights in April 2020 covering the period from 2011 until its issuance recorded the death of 74 political detainees inside Bahraini prisons, in addition to the presence of 52 detainees suffering from various diseases, 13 of whom suffer from incurable and dangerous diseases such as cancer and 17 others suffer from chronic diseases such as diabetes.
Article 12 of the International Covenant on Economic, Social and Cultural Rights states that "everyone has the right to the enjoyment of the highest attainable standard of physical and mental health," including prisoners of all kinds.
No party has the right to deprive an individual of his right to health care, regardless of the misdemeanour or crime he has committed, especially since many political detainees in Bahrain have been imprisoned with arbitrary sentences for retaliatory purposes.
Human rights organizations periodically call on the Bahraini regime to deal humanely with prisoners, pay attention to the health status of those suffering from chronic diseases, and provide the necessary treatment to patients in prisons.
These organizations stress that the Bahraini authorities' continued detention of dozens of dissidents and civil society activists on political charges related to freedom of opinion and expression and calling for political reform is disgraceful behaviour. The authorities should release them immediately, without conditions.