News
On International Labor Day: 5,000 Bahrainis Arbitrarily Dismissed for Sectarian Motives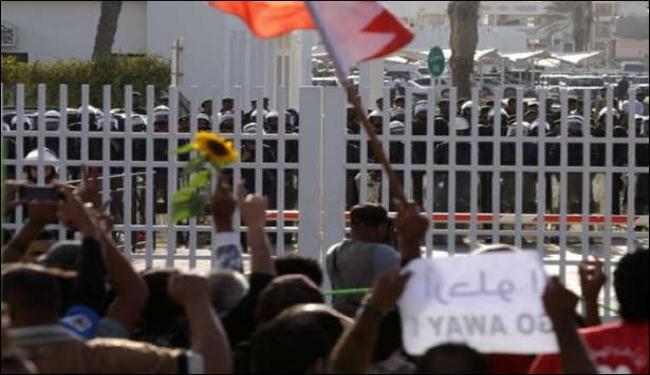 Thousands of Bahraini citizens arbitrarily lost their jobs following the outbreak of the February 14, 2011 revolution as a result of the policies of the ruling Al Khalifa family.
Bahraini Salam Organization for Democracy and Human Rights indicated that the government of Bahrain dismissed more than 5,000 citizens of Shiite descent from their work in 2011.
The government attempted to settle the situation by putting them back in lower-quality jobs, and others were harassed so that they could be pushed to retire early.
On the occasion of International Labor Day, which falls on May 1 of each year, the human rights organization reaffirmed that the government of Bahrain is depriving thousands – of those whose prison terms have expired due to the political crisis – from work.
Bahraini intelligence service refuses to give these workers a certificate of good conduct, a condition of employment in Bahrain.
Despite the numerical superiority of members of the Shiite community, their percentage in higher government jobs is low, or even non-existent, in some government institutions.
This reflects discrimination in employment that is not based on the principle of equal opportunities.
Members of the Al Khalifa family, to which King Hamad bin Isa belongs, enjoy privileges at the level of senior positions.
Although the ratio of the number of the ruling family members compared to the total number of citizens does not exceed 1%, they hold more than 17% of the highest public positions.
The percentage increases with the high level of the position, reaching 51% in the position of minister and the like.
Opponents accuse the Bahraini regime of applying the policy of collective punishment against the nation's youth, by depriving them of employment and leaving thousands in despair and frustration.
Earlier, the Arab Organization for Human Rights called on the Bahraini authorities to stop the procedures for dismissing employees and workers for their participation in popular protests.
AOHR stressed the necessity of responding to the international fact-finding committee set up by His Majesty the King with the aim of releasing detainees and returning dismissed persons to their work.
Meanwhile, economists expect an increase in the number of unemployed people during this year and the coming years in Bahrain.
At the end of last year, General Secretary of the General Federation of Bahrain Workers Trade Union, Abdul Qadir Al-Shehabi, revealed that the unemployment rate in Bahrain is 10%.
He pointed out that the total number of unemployed in Bahrain is about 15,000 unemployed, more than half of whom live in the Northern Governorate.