News
Former MP: Release of Politicians, Start of Human Rights Reform in Bahrain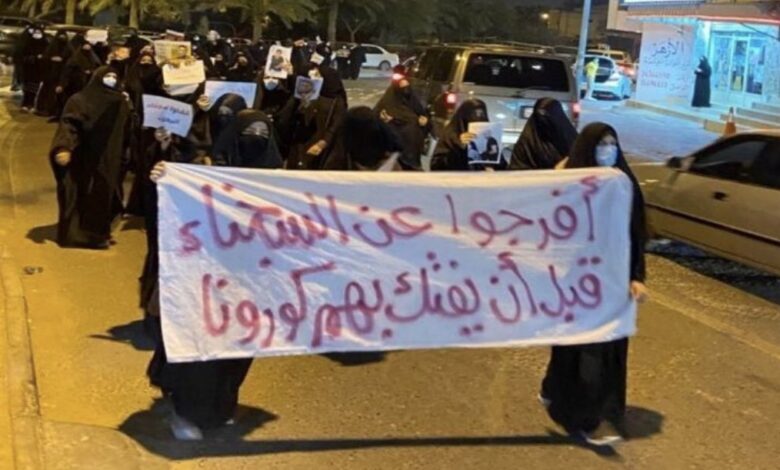 Former Bahraini MP and Head of Salam Organization for Democracy and Human Rights, Jawad Fayrouz, called on Bahraini authorities to release political prisoners, marking the beginning of comprehensive reform.
Fayrouz considered the move to release political prisoners as the best precaution to prevent the spread of Coronavirus in prisons.
He stressed in a tweet, that this hoped-for step should be "the beginning of the implementation of a comprehensive human rights reform project in preparation for achieving radical political reform."
On Saturday, the Bahraini authorities released 55 people from the Dry Dock prison, all of whom have been convicted in criminal cases.
However, Bahraini authorities excluded political detainees from its decision to release dozens of prisoners, in light of the large outbreak of Coronavirus. Many of those released were imprisoned on drug charges.
Bahraini politician Yousef Rabei confirmed that only one political prisoner was released from those who were released under alternative penalties.
"Are the rest criminal prisoners?" Rabei asked. Why does the Public Prosecution not have transparency about those released and their nationalities? ".
Rabei stressed that Bahrain's scepticism complicates the situation and prisoners of conscience should be made a priority.
On Friday, Bahrain announced that it would allow about 126 prisoners to spend the remainder of their prison term outside the prison.
Meanwhile, demonstrators and human rights groups expressed their fear of the spread of the Coronavirus among detainees.
Earlier, families of political detainees in Bahrain's prisons confirmed their rejection of any prosthetic solutions proposed by the Bahraini regime to bargain with the freedom of their children.
Bahrain needs to present courageous initiatives towards a road map to political and human rights reform.
Jordanian writer and journalist Maan Al-Bayari considered that the Bahraini authorities' neglect towards reports of human rights and international organizations" is not the remedy to end Bahrain's bad reputation."
The head of the opinion section of the London-based Al-Araby Al-Jadeed newspaper pointed out that the issue of human rights in Bahrain has become a popular issue.
According to the author, this would not have happened had it not been for the fact that there is an ongoing crisis in Bahrain.
Americans for Democracy and Human Rights has recently sent a message to the United Nations Human Rights Council about " Bahrain's failure to take concrete measures to prevent the spread of the Covid-19 virus in prisons,"
The Americans for Democracy and Human Rights organization did not ignore the release of Bahrain, a year ago, of 1,486 detainees due to the pandemic.
About 900 prisoners were pardoned then. 300 of them were not among prominent figures or activists.
The letter called for independent and impartial investigations into the allegations of ill-treatment and torture inside Bahraini prisons, and for the need to ensure that prisons meet minimum sanitation standards.