News
Human Rights Report: Grave Violations in Bahrain of the Right to Freedom of Expression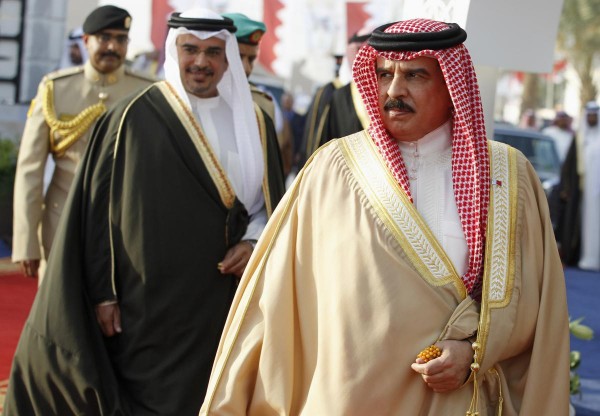 The International Center for Justice and Human Rights said that the Al-Khalifa regime continues to pursue a repressive approach targeting all human rights voices due to the peaceful exercise of the right to freedom of expression.
The Center stated that this approach leads to the dismantling of civil society. In doing so, it failed to comply with the recommendations of the UN Human Rights Committee regarding various human rights violations.
On July 19, the United Nations Human Rights Committee, at its 135th session, considered that Bahrain had failed to properly implement the committee's recommendations regarding military courts, death sentences and freedom of opinion and expression.
This came as part of reviewing the implementation of the International Covenant on Civil and Political Rights in Bahrain.
In the Human Rights Committee's progress report, Bahrain scored C and E in recommendations relating to the military court, the death penalty, and freedom of expression. It is reported that grade E was the lowest grade.
It also presented compelling evidence that the Bahraini government has failed to implement these priority recommendations and has made efforts to dismantle civil society in the kingdom.
The Bahraini government has reportedly used systematic abuse to silence activists, journalists, religious scholars, and political leaders through arbitrary arrest and detention.
It also uses torture to extract false confessions, extrajudicial killings, and degrading and inhumane prison conditions.
Bahrain became the second Arab country to recognize the Israeli occupation in September 2020, after the United Arab Emirates in less than a month.
Bahrain is working on using normalization to bolster US support and to whitewash its track record of repressive measures and continuous violations against peaceful gatherings and human rights activities in the country.
The Bahraini authorities launched a massive campaign of arrests targeting participants in peaceful protests against normalization, simply for exercising their right to expression and assembly.
Among the detainees is a 16-year-old Bahraini student, "Hussein Nesser", who was arrested for participating in a peaceful demonstration denouncing the normalization agreement between Bahrain and the Israeli occupation.
"Nasser" is currently detained in the new Dry Dock prison and is serving a one-year sentence for his freedom of expression and peaceful assembly.
In a report, the United Nations Human Rights Committee expressed regret for the lack of information on the measures taken in the State of Bahrain to decriminalize defamation and apply the criminal law only in severe cases.
The UN committee also called on the Bahraini authorities to release human rights defenders "Abdulhadi Al-Khawaja", "Abdul-Jalil Al-Singace", and "Naji Fateel", who were imprisoned because of their human rights activities.