News
Amnesty International: The health condition of a detainee of conscience in Bahrain raises serious concern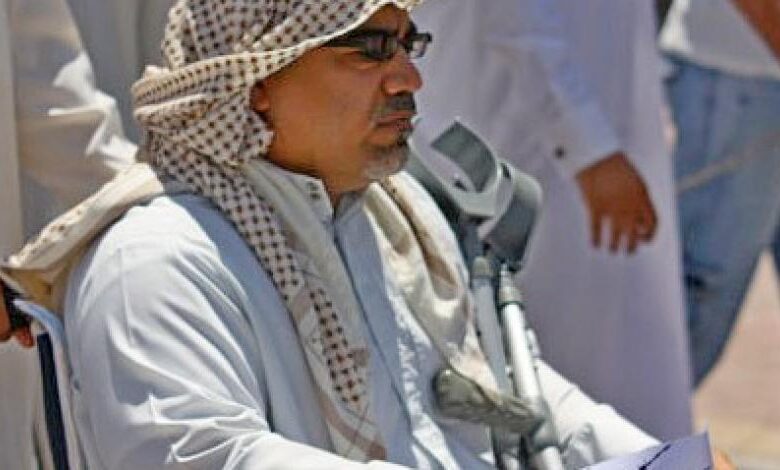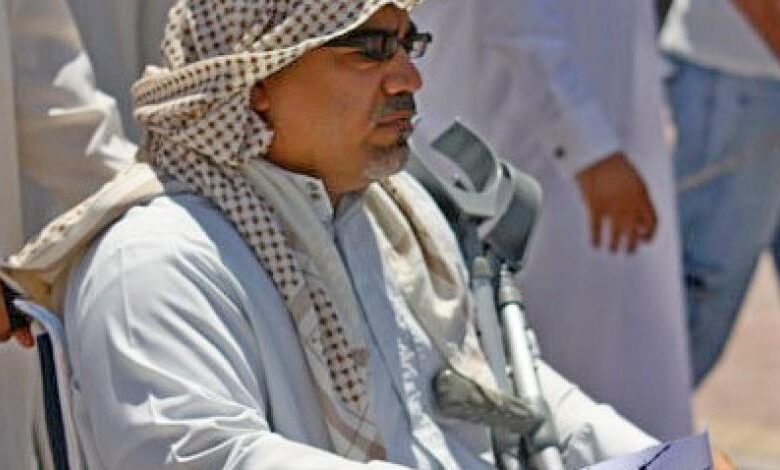 Amnesty International said that the health condition of a detainee of conscience in Bahrain's prisons, Dr Abdul-Jalil Al-Singace, is now of grave concern.
The organization indicated that Al-Singace has been on hunger strike since July 8, 2021. He has spent more than 11 years due to his peaceful role in the Bahraini uprising in 2011.
Al-Singace, who is being unjustly imprisoned, announced on June 29, 2022, that he would stop taking the salts necessary to maintain the stability of his health in protest against the Bahraini authorities preventing him from obtaining some of his medicines, which raises concerns about the worsening of his already deteriorating health condition.
Al-Singace, a Bahraini human rights defender and university professor, has spent more than 11 years serving a life sentence in Bahrain's Jaw prison due to his peaceful role in the Bahraini uprising in 2011.
Amnesty International stressed that Al-Singace must be released immediately and unconditionally, and any medical care required by his health condition must be provided immediately, pending his release.
Al-Singace pays his years in the prisons of the Al-Khalifa regime as a price for his human rights activism in Bahrain and his defence of the oppressed.
Al-Singace is a prominent Bahraini human rights activist, former university professor and engineer. He has been serving his life sentence in Jau Prison since 2011.
Security officers arrested and tortured him after participating in anti-democratic protests in 2011 at the age of 49, and they charged him with plotting to overthrow the government.
Al-Singace has been on hunger strike for more than nine months to protest the unjust and inhuman treatment in prison.
On March 17, 2021, Dr Abdel Jalil was arrested from his home by about 48 officers, some of whom were masked and wearing civilian clothes, without presenting any arrest warrant.
Some of these officers were heard speaking with a Saudi accent. They dragged him while he was "in his underwear and without his glasses" and held him at gunpoint.
The officers reportedly beat him inside his home and on the street. Then they took him to a police station for a few hours and, after that, to Al-Qurain Military Prison, where he was arrested.
Dr Abdel Jalil was subjected to physical and psychological torture during his interrogation. He was blindfolded, handcuffed and brutally beaten by the officers. They beat him with fists and sticks and sexually assaulted him. Despite his medical condition, the officers also forced him to lick their shoes and stand for long periods.
He suffered from several chronic illnesses since childhood, including post-polio syndrome and a musculoskeletal condition that required him to use a wheelchair or crutches to walk. The officers would force him to stand without the help of his crutches and kick him on the right leg until he fell to the ground.
He was also placed in solitary confinement for two months and was given little food, which led to his losing ten kilos.
His cell was very small, devoid of light, and cold. Moreover, the officers verbally abused him by cursing and insulting him, saying he did not deserve to live. They also threatened him personally and threatened to rape his daughter or wife.
As a result of the torture he was subjected to, Dr Abdel Jalil made a false confession. He was sentenced to life imprisonment by the National Military Court in June 2011 for attempting to overthrow the government. He was imprisoned in Jau Prison, where his health deteriorated due to ill-treatment.
During his imprisonment, he suffered from pain in his left shoulder and left rib due to the beatings the officers subjected him. This beating also led to his carpal tunnel syndrome deterioration because he was forced to stand on his leg with his hands raised and bound.
His eyesight also deteriorated after being deprived of glasses for more than a month. The prison administration prevented him from receiving appropriate medical treatment. This medical negligence prevented him from receiving his medical prescriptions, including medical devices.
In June 2021, the Jau Prison administration refused to replace the rubber gasket on his crutches, so he had to use the worn and uncomfortable padding that led to him repeatedly slipping. Only after much international advocacy did the authorities allow the fillings for his crutches to be replaced.
His hunger strike increasingly threatened his health throughout his imprisonment in protest against the harsh professional practices and restrictions implemented by the authorities.
In July 2021, Al-Singace began a hunger strike to protest the confiscation of a book he had been working on for four years, focusing on Bahraini culture and dialects.
After 286 days, Dr Abdel Jalil's hunger strike is still going on, and his health has deteriorated significantly. He was taken to hospital and then to Kano Medical Center.