corruption
Bahrainis face bankruptcy while King Hamad doubles his investments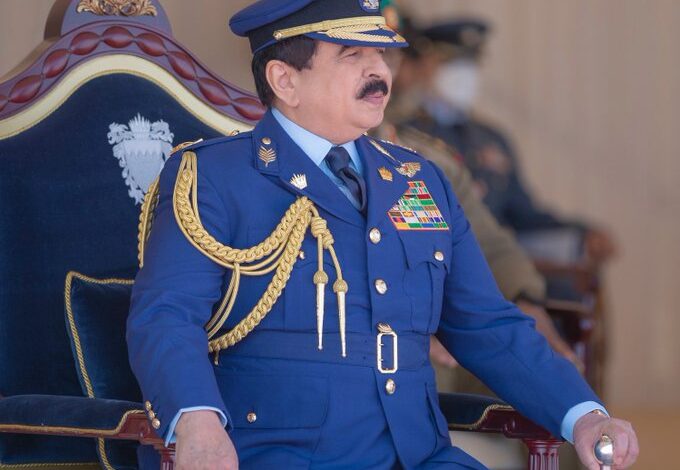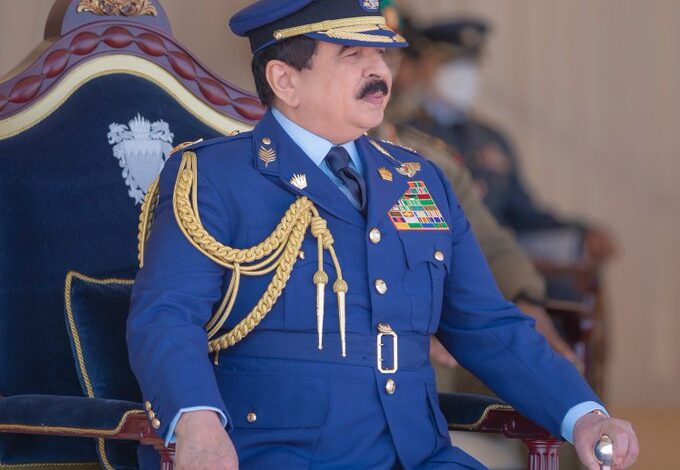 Bahraini citizens' complaints about the deterioration of their economic conditions and their risk of bankruptcy are mounting, while King Hamad bin Isa bin Salman Al Khalifa is doubling his investments in billions abroad.
The #Felstuna (you bankrupted us) campaign received broad interaction in Bahrain in an unprecedented protest against the corruption of the Bahraini regime and its failed economic policies in the country.
The campaign came to highlight the wealth of King Hamad, who and his family monopolized the resources and wealth of Bahrain for his interests, leaving only crumbs to his people, who suffer from poverty, unemployment and double taxes.
While little is revealed, identical international reports have previously exposed King Hamad and his vast investments worldwide, especially in Britain.
The Financial Times revealed in 2014 that only one investment company is owned by King Hamad, whose investments are distributed between Bahrain and Britain, with an investment value of $22 billion.
The newspaper reported that the real estate owned by the family in Britain alone is estimated at 900 million dollars after they had undertaken several construction projects on disputed lands in Bahrain.
Hamad bin Isa and his eldest son, Crown Prince Salman, focus on investing public money in building personal empires without looking at the worsening deficit in the public budget.
Bahraini Leaks previously revealed documents proving that King Hamad allocates a monthly budget of one million and 400 thousand US dollars for recreational trips.
The documents showed that the mentioned budget includes expenditures during the recreational trips of King Hamad and his entourage and is limited to domestic flights.
Bloomberg Agency revealed a corruption scandal from Al-Ayal Al-Hilal.
The agency revealed that Prince Bandar bin Sultan, a senior Saudi royal, sold a large country palace in England to the family of the King of Bahrain for $165 million.
Other documents showed that the Crown Prince of Bahrain had seized properties belonging to his uncle, the late Prime Minister Khalifa bin Salman.
According to documents leaked by a high-ranking official to Bahraini Leaks, it was found that Prince Salman forcibly seized sums of money and real estate worth more than millions of dinars.
The documents prove the transfer of real estate ownership of his late predecessor to private ownership, including a property in the village of Qalali with an area of ​​21 square kilometres.
In addition to real estate in Al-Qadam, Karana and Busaiteen with an area of ​​more than 20 square kilometres.
Bahrain is sinking into a difficult economic situation day after day. Since the beginning of this year, the Institute of International Finance said that Bahrain has become in a dangerous stage after the public debt exceeded 13 billion GDP, as its public debt became equivalent to 100.19 per cent of GDP.
In return, King Hamad receives a third of Bahrain's income from oil, according to estimates announced in 2013 by British writer Dr Mark Owen Jones, assistant professor of Middle Eastern studies and digital humanities.
Jones says that the ruling family in Bahrain has singled itself out for eighty years with about a quarter of the country's wealth. The total amount of money they received together represented the "largest item of recurring expenditure".
Jones adds that the ruler of Bahrain was and still receives a third of Bahrain's income from oil and that the ruling family has secret accounts that are never included in the state's general budget.
Observers wonder why the King, who has seven private planes, the first of which is an official plane from Bahraini Royal Airlines, does not pay. He also has a fleet of six planes: Boeing Business Jet BBJ2, two Boeing 747-400s, Boeing 767-400ER, Gulfstream G -IV, a Bell 430?
The latest addition to the King's fleet has been a Boeing 767-400ER and a Boeing Business BBJ2. The Boeing 767-400ER alone is worth $250 million.
This is an overview of the billions of wealth owned by the King of Bahrain alone. The question arises again: Why is he letting the country sink in financial crises? And why the country's debts have exceeded its resources? Perhaps the latest financial crisis is the straw that breaks the camel's back?