News
A joint European condemnation of human rights violations in Bahrain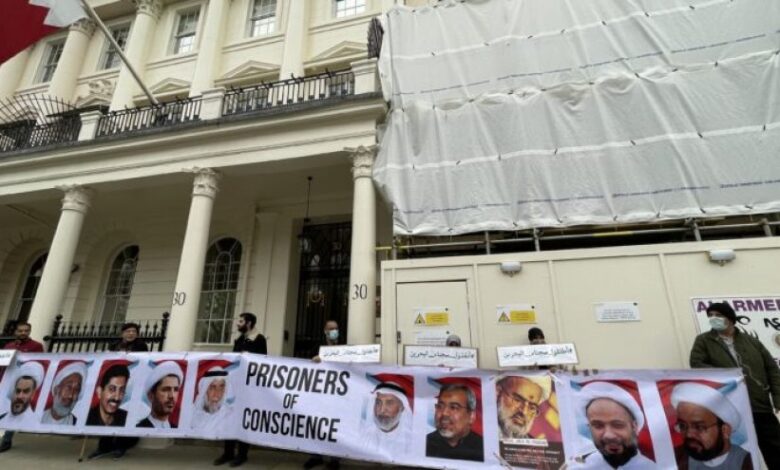 European countries jointly condemned the intimidation of activists and human rights violations against political detainees in Bahrain in light of the repression and tyranny of the Al-Khalifa regime.
The joint condemnation was directed during the work sessions of the forty-ninth session of the United Nations Human Rights Council, held in Geneva.
In a joint statement, Belgium, Luxembourg and the Netherlands said that they "renew their condemnation of all forms of intimidation and reprisals against civil society actors who deal with United Nations representatives and mechanisms in the field of human rights."
The statement referred to the Bahraini human rights activist, Ibtisam Al-Saegh, and the Bahraini government's use of the Pegasus program in espionage operations to hack her phone, in addition to a group of defenders of public freedoms and human rights.
The statement highlighted that the Bahraini authorities also targeted the Bahrain Institute for Rights and Freedoms director, Sayed Ahmed Al-Wadaei, after his participation with treaty bodies and the Human Rights Council and exposing violations and ill-treatment inside Bahrain's prisons.
He referred to the case of the detained Bahraini academic, Dr Abdul-Jalil Al-Singace, who has been on hunger strike from July 7 until today, in protest against ill-treatment in Bahrain's prisons and confiscating his research papers that he wrote inside prison for four years.
In addition to the case of the prominent Bahraini human rights activist Abdul Hadi Al-Khawaja, who holds Danish citizenship and has been detained in Bahrain's prisons for ten years due to his demand for democracy in the Kingdom, and is considered one of the victims of torture and ill-treatment in Bahrain.
In their statement, the three countries stressed the need to put an end to the reprisals against human rights activists in Bahrain, to stop targeting them and their families, prosecute them legally and on the security front, and called on the Bahraini authorities to release all detainees, on the grounds of political issues.
#الدورة_49 لـ #مجلس_حقوق_الانسان

بيان مشترك لـ #بلجيكا و #لوكسمبورغ و #هولندا يطالب بوضع حد لانتهاكات #حقوق_الانسان في #البحرين
والافراج عن د. #عبد_الجليل_السنكيس و #معتقلي_الرأي
ويطالب بوضع حد لعمليات الانتقام ضد نشطاء حقوق الإنسان في #البحرين pic.twitter.com/g2sC07H7ZU

— ICSFT Organization (@icsft) March 26, 2022