News
IFRD calls for saving the lives of prominent prisoners of conscience in Bahrain's prisons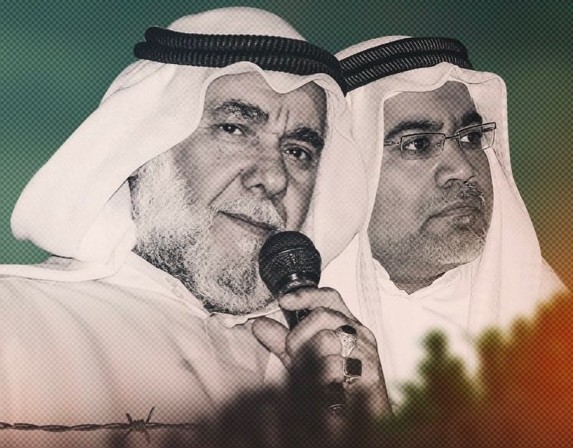 An independent European organization called for an immediate and urgent international intervention to save the lives of two prominent prisoners of conscience in Bahraini prisons due to their deteriorating health conditions, as they need special care.
The International Federation for Rights and Development (IFRD) said that it had received testimonies that the detainees, Abdul-Jalil al-Singace and Hassan Mushaima, were admitted to hospital on July 18 due to a severe deterioration of their health.
The Italian-based organization indicated that Al-Singace, 59, began a hunger strike on July 8 to protest his abusive treatment in prison and confiscate his research last April, which he worked on for four years.
Al-Singace is a Bahraini engineer, blogger and human rights activist. He was arrested in 2009 and 2010 for his human rights activities and later released.
In 2011, he was arrested and sentenced to life imprisonment for calling for the overthrow of the monarchy during popular Bahraini protests that year in question that were repressed by the ruling authorities.
Hassan Mushaima, 73, was taken to hospital for tests, and it was found that his blood sugar and blood pressure levels are very high, and he may be currently suffering from other health problems.
Mushaima is serving a life sentence for participating in the pro-democracy protests in 2011 and has been arrested since.
Mushaima is considered one of the opposition leaders in Bahrain, and he is the Secretary-General of the Al-Haq movement, one of the largest opposition parties. He is also a fierce defender of human rights.
The International Federation for Rights and Development (IFRD) highlighted the dire conditions in the prisons of the Bahraini regime, which contain hundreds of political prisoners, including overcrowding, lack of public health procedures and lack of medical care.
This fact led to the death of prisoner of conscience Hussein Barakat on the ninth of last June due to suspected complications of his infection with the Covid-19 virus.
Prior to that, prisoner of conscience Abbas Hassan Malallah, 50 years, died on April 6, amid identical reports that he was subjected to inhumane conditions of detention and medical negligence.
According to the Bahrain Center for Human Rights, 49 political detainees have died in Bahrain's prisons since 2011, amid widespread suspicions that they were subjected to torture and medical neglect.
Accordingly, the International Federation called for an international intervention to avoid the same fate of prisoners of conscience Al-Singace and Mushaima and to work seriously to release them and all prisoners of conscience in Bahrain without restriction or condition.
The International Federation stressed the need to provide the necessary health care for detainees inside prisons and allow their families to communicate with them to check their health permanently.
The federation also called on the United Nations to oblige the Bahraini authorities to respect the Standard Minimum Rules for the Treatment of Prisoners, known as the Nelson Mandela Rules, and adopt strict health standards to protect their lives.