News
Bahraini Interior Ministry Conceals Reality of Detainees' Conditions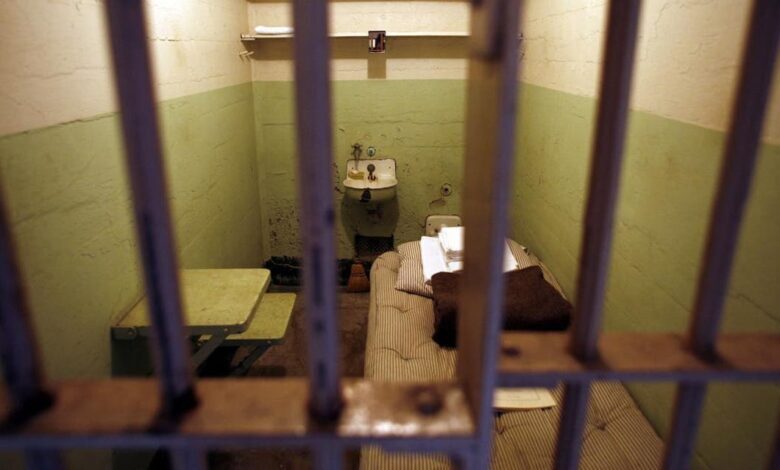 Political and human rights detainees accused the Bahraini Ministry of Interior of hiding the truth about what is happening in prisons in light of the outbreak of the Coronavirus.
In leaked messages, prisoners said that the administration of the Jaw Central Prison is content to impose very strict measures.
Prisoners cautioned that the prison administration is not insured of their lives and that they live in terror when they find that the administration seeks to spread the Coronavirus among them by tightening doors and closing outlets for crowded rooms. The prison administration also tampers with air conditioners which all rooms share, helping to transmit the virus.
They further drew attention to the fact that the prison clinic and its medical staff are not qualified for regular seasonal cases. The prisoners issued an urgent humanitarian distress call, demanding urgent medical attention and quickly opening the prison doors and windows.
Human rights activist Syed Ahmed Al-Wadaei said that the Ministry of Interior deliberately concealed the truth and the families of the detainees live in a nightmare in light of the interruption of communication with their relatives in prisons. He drew attention to the spread of the epidemic in Building 21, which includes 478 prisoners.
Al-Wadaei added that the situation is serious and dozens of COVID-19 cases already exist and it's expected they will reach hundreds if the situation does not change.
One the other hand, human rights activist Ibtisam Al-Sayegh confirmed that the prison administration does not have an emergency plan that guarantees an adequate health response to maintain safe, sound and humane places of detention.
Concurrently, the hashtag #Save Bahraini prisoners tops the social networking site Twitter in the Kingdom.
The number of tweets on this hashtag 24 hours after its official launch on Friday evening reached about 12,000 tweets.
The activists' tweets stressed the need for the Bahraini authorities to release prisoners of conscience in light of the outbreak of the pandemic and the infection of dozens of them with the virus.
They warned of the dangers surrounding the prisoners, amid overcrowding in the prison wards with detainees, and the deterioration of the health conditions of many of them, based on the testimonies of the detainees and their families.
Earlier, the largest religious authority in Bahrain, Sheikh Issa Qassem, warned the Bahraini regime against removing political prisoners "coffins on the shoulders and corpses with graves full of them" as a result of medical negligence.