News
European official: Bahrain's Prisons Are in Deplorable Health Conditions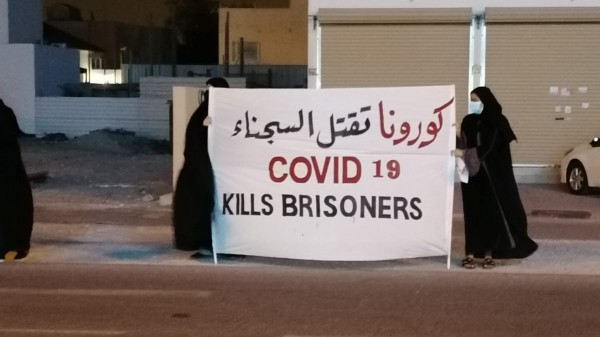 Vice President of the European Parliament, Massimo Castaldo, confirmed that Bahraini prisons are overcrowded and in deplorable health conditions, stressing that the European Union is monitoring what is happening there.
Castaldo explained that Bahraini authorities had tightened the screws on detainees in Jau Prison, citing measures to prevent the spread of the Coronavirus.
He pointed out that the European Union is monitoring, through its diplomatic missions, what is happening in many countries where human rights are violated, and is exerting pressure on the governments of those countries to respect human rights.
Despite the COVID- 19 crisis and the numerous calls made by the international community and the Federation, the repression of political prisoners in Bahrain has not diminished.
On the contrary, the outbreak appears to have provided an excuse for imposing more restrictions on political prisoners.
Castaldo denounced that dozens of political prisoners are still in Bahraini prisons for exercising their right to freedom of expression or peaceful protest.
Furthermore, he noted the firm stance taken by the European Parliament towards Bahrain when it voted overwhelmingly on March 11th to condemn human rights violations in the Gulf kingdom.
"Unfortunately, the decision was not met with an adequate response by the Bahraini authorities. Rather, Manama's reaction was limited to its rejection only," said the European official added,
The meeting also addressed political prisoner Hassan Mushaima, one of the most prominent opposition leaders in Bahrain, and his suffering inside Bahraini prisons despite his old age and health problems.
The Director of the meeting, Francesca Pisano, confirmed that the initiative is part of the campaign calling for the release of political prisoner Hassan Mushaima and political prisoners in Bahrain.
Pisanu stressed that Italy has a role in intensifying the momentum of its movement to defend human rights activists abroad.
On March 30th, the US State Department criticized the human rights record in Bahrain and accused the security authorities of committing multiple violations.
Amnesty International stated that the Bahraini authorities used the Covid-19 pandemic as a pretext to crush freedom of expression in Bahrain.
Since the 2011 protests ended in a bloody crackdown with the assistance of Saudi forces, opposition parties have been banned, and dozens of political opponents have been imprisoned amid international criticism of Bahrain.