News
Former MP: Over 3,500 Detainees Tortured in Bahraini Prisons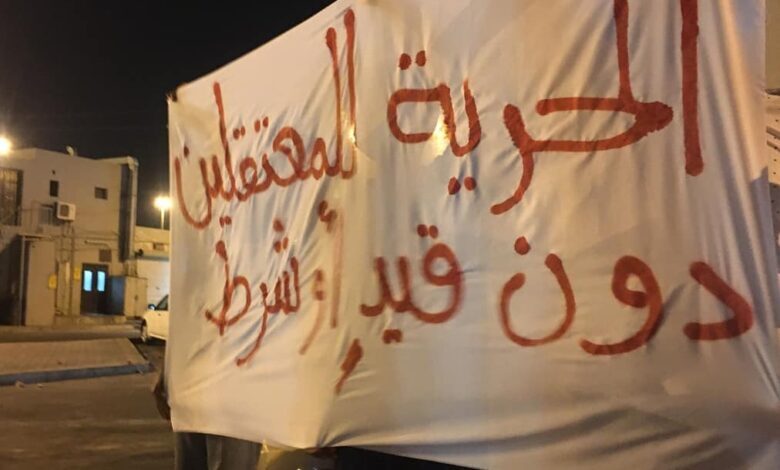 Former Bahraini Member of Parliament Jalal Fayrouz said that more than 3,500 opponents of the Bahraini regime are being tortured in prisons.
In a press statement, Fayrouz added that ten years have passed since the Bahraini popular uprising that broke out on February 14, 2011, and the situation in Bahrain is still terrible.
Various methods of torture and night raids in Bahraini villages and towns, especially those areas inhabited by the majority of Shiites, continue to take place.
He said that the arrests, human rights violations, and revocation of the nationality of Bahraini citizens continue.
Fayrouz added that in Bahrain, even as little of an action as a tweet can land you in prison. In addition, Shiites of Bahrain, who make up the majority of the population, are prevented from practicing their sectarian rituals.
"The Bahraini revolution is not dormant and it is like fire under the ashes, and even people march at night constantly," said a former deputy and a member of the Al-Wefaq association in the Bahraini parliament.
"The Al Khalifa regime's scandals are exposed to international institutions and circles, but Westerner figures pursue their own interests, at the expense of the freedom of Bahraini people."
The former Bahraini Member of Parliament stated that the regime in Bahrain is spending millions of dollars of the Bahraini people's money to maintain a British military base on its land.
"The West continues to overlook the crimes of the Al Khalifa ruling family. They do not really believe in human rights, it is a dirty game for milking autocrats and securing their own interests," Fayrouz commented.
On the normalization of Bahrain's relations with Israel, Fayrouz said:" The normalization of relations was contrary to the will of the Bahraini people and with the aim of satisfying the West."
This is not a new issue and the regimes has been having relations with Zionist Israel from behind the scenes for more than 30 years now.
"Since the 1990s and the beginning of the Palestinian uprising, some foreign embassies have asked us to recognize Israel," he said.
We have repeatedly rejected the relationship of Al Khalifa with the Israeli occupations forces that continue to suppress Palestinians on a daily basis. As a member of Parliament, I objected to the establishment of a commercial office for Israel in Bahrain," he concluded.