News
Bahrain Excludes Political Detainees from Decision to Release Prisoners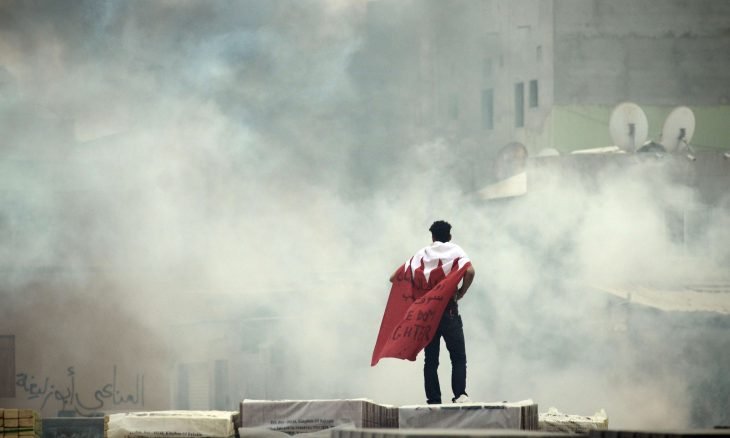 Bahraini authorities have excluded political detainees from the decision to release dozens in light of the Coronavirus outbreak inside prisons.
The authorities released 55 people from Dry Dock Prison, all of whom had been convicted of criminal cases, confirmed Director of London-based Bahrain Institute for Rights and Democracy, Syed Ahmed Al-Wadaei.
Many of those released were imprisoned on drug charges. One of them had been sentenced to 5 years, of which he had spent 4 months, and his sentence was replaced without serving half the period.
Al-Wadaei said: "Now it became clear to me the government's lie of releasing 126 prisoners under the Alternative Penal Code."
On Friday, Bahrain announced that it would allow about 126 prisoners to spend the remainder of their prison term outside the prison.
Meanwhile, demonstrators and human rights groups expressed their fear of infection with the Coronavirus among the detainees.
Bahraini Public Prosecution Office said, in a statement, that 126 prisoners will serve the remainder of their sentences in an "alternative location" or outside prisons, and convicts will be subject to electronic surveillance.
On the outskirts of the capital, Manama, thousands of prisoners' relatives and supporters protested amid tight security measures, to demand the release of political detainees.
Last week, the authorities claimed that three people only have contracted COVID-19 in Jaw prison, and that they are isolated and their condition is stable.
The official Bahrain News Agency, citing the Ministry of Interior, stated that a campaign to vaccinate all prisoners has been completed. However, dozens of cases of Covid-19 were recorded among the prisoners.
Al-Wadaei said: "If the government of Bahrain is serious about addressing the outbreak of the virus, it must be fully transparent instead of minimizing the severity of the situation.
Activists say that the maximum capacity of Jaw prison is about 1,200 people.  But the number of prisoners, including political opponents, is at least three times that number.
Nabeel Rajab, one of Bahrain's most prominent human rights activists, who was released in June, welcomed Friday's decision.
May it be a good beginning and a new start in which our children will return to their families in order to make up for what they have missed and build their homelands," he said.
Since the 2011 protests ended in a bloody crackdown with the help of Saudi forces, opposition parties have been banned. Dozens of political opponents were imprisoned despite international criticism of Bahrain.